This browser extension, called SingleFile, I thought may come in handy for those looking for a way to save a "web page". What this extension does is compile the page you desire to save into a single html file. This extension is "chrome-based"; therefore, it should work cleanly on Google Chrome, Microsoft Edge, Vivaldi, Brave and the like…

Tech News for You
Source: Google Chrome Store – SingleFile
Here at "Tech News for You", my choice web browser is Vivaldi… Today, I happened across this news where in addition to their web browser the Vivaldi team has been working on a Vivaldi Mail Client, Calendar and Feed Reader. All three are available for testing… It is exciting to see a web browser that serves up different ideas from the other browsers we are accustomed to.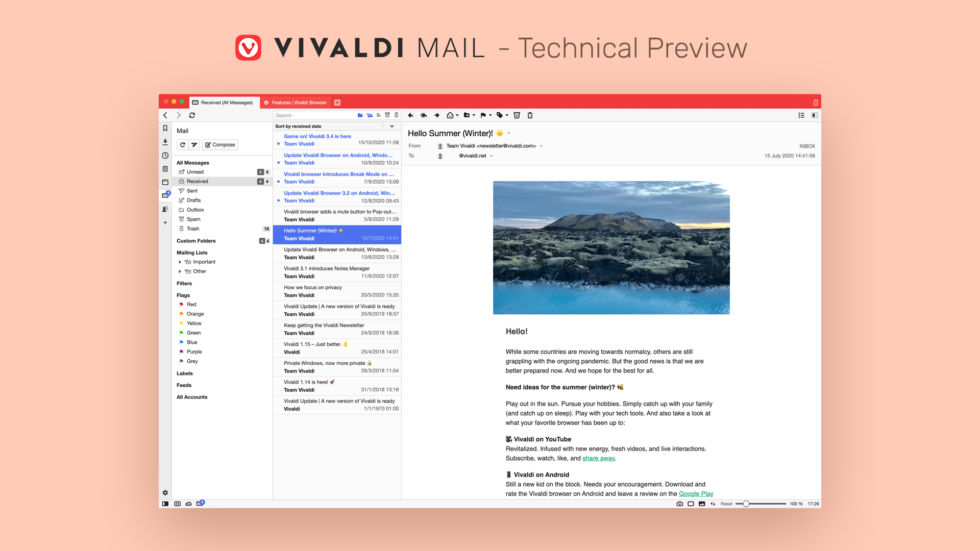 A "chrome-based" browser extension where you can choose from 800+ Google™ shortcuts to show up as buttons in a space-saving popup…
Superb tool for limiting Chrome from taking over your system resources. I have been using this Chrome based browser extension for a couple years now and it does what it says in keeping resources to a minimum when you have multiple tabs open… I currently use this on Google Chrome, Microsoft Edge and Vivaldi…

Tech News for You
Play classic battles with viking ships in your browser in the new tab against other players. Queue up multiple matches and play a few seconds at a time in-between your browsing sessions! (watch video below)… This is a chromium based browser extension that will work in Chrome, Vivaldi, Edge, etc…
Source: Get "BattleTabs!" Here…
Honey for Chrome, Firefox, Edge, and Opera helps to automatically find and apply coupon codes while online shopping for over 30,000 sites.

Source: Honey
From the creators of Opera, a Vivaldi Browser that is fast, but also a browser that is rich in functionality, highly flexible and puts the user first. A browser that is made for you. Finally you can surf your way.
The browser extension 'URL Render' permits you to navigate websites without leaving the search results pages. When you over a link on the search result page it open the website on the free space and allow you to preview – navigate on it. The browser extension is meant to increase your efficiency and speed, allowing you to find the information you need more rapidly.
Source: URL Render 
And to help users focus their attention elsewhere Vivaldi has added a 'break mode' feature. The feature is triggered by a button in the status bar, using a Vivaldi Quick Command, or by pressing the ctrl + . keyboard shortcut.
"Notes for Google Drive" is a "must have" Chromium-based (Chrome, Edge, Vivaldi, Brave, etc…) browser extension that allows you to quickly (and easily) create notes that automatically are saved to your Google Drive account.
Source: Google Chrome Store – Notes for Google Drive
Vivaldi is a new Web browser from the founders of the original Opera Web Browser. Vivaldi will adapt as you browse the web.

Source: FileForum – Vivaldi for Windows
Developer: Vivaldi Technologies