The high-end phone of 2020 from Google is breaking away from their last few typical Pixel phones. Instead of delivering best in class specs and hardware, Google is opting for something a little more reasonable at the trade-off of a cheaper price tag.
Shared by Roland Quandt (a leaker with a good track record) on Winfuture.de, the specs suggest that the Google Pixel 5 might not be substantially better than the Pixel 4a 5G.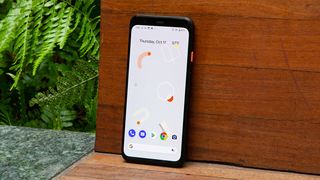 While most unlocked phones support GSM carriers like AT&T and T-Mobile, it's best to look for devices that support all the major U.S. providers, including Sprint and Verizon. That way, you can freely choose to take your device to any carrier.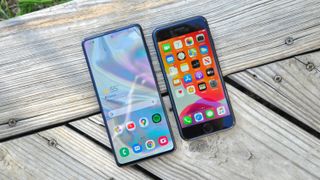 Google Home: Turn your smart speaker into a hands-free speakerphone with these steps.
The best Android smartphones you can buy right now (Fall 2020)
With today's mid-range phones (less than $500) being capable of doing everything you would want them to do, it may be wise to purchase your own phone. I typically start at Amazon looking for unlocked smartphones that will work on most networks and go from there. However, there are instances when buying a phone with a plan does make sense. The below article from LifeHacker will walk you through the options.
Splashtop Personal (see links below) is the best app I have found that allows me to remote control into a Windows computer on my home network from my Chromebook. Splashtop Personal is FREE and will only work within the same LAN (local area network), such as what most of us have in our homes. One thing to point out… The steps below will also work from your Android phone or tablet.
If you own a Chromebook that supports running Android apps, download (and install) from the Google Play Store the Android App called Splashtop Personal – Remote Desktop. Open Splashtop and setup an account (requires that you enter an email and create password). You will be sent an authentication email to validate the account.
On the Windows PC that you wish to control, download (and install) the  Splashtop Personal App for the version of Windows you are running. You will be required to enter the email and password again in order to make the connection.
Once the above steps are completed, open the app on the Chromebook and you should see the Windows computer where the software was installed. Make the connection and you will see the Windows computer screen on your Chromebook. On the right bottom side of the screen you will see a darkened control module that will slide out (when clicked on) that will reveal a  bottom button menu and/or a top button menu. From these menus you can manage and control the connection and various options. One thing to point out… To open the "Windows Menu" and to show the "Taskbar" on the remote computer, open the top button menu and double click on the "Windows Start Menu" icon.
I have found "Splashtop" to be the best out there. When I am using "Splashtop", I feel like I am on my Windows Computer when I remote in from my Chromebook… "Splashtop" also offers commercial versions of their remote software and apps that allow you to access a computer when outside of your home or business.
---
Thank You for visiting
"What's On My PC"
Within the next two years, Lynk plans to create a constellation of shoebox-sized satellites that will function as orbiting cell towers. Each satellite will use a modified version of terrestrial cell tower software that corrects for things like the Doppler frequency shift caused by the satellite rapidly passing overhead and the delay from sending a signal to space and back. The satellites operate on a relatively low frequency compared to other communications satellites, which means they can tap into the part of the spectrum used by cell phones on earth. Miller says the company has developed an antenna that is both sensitive and powerful enough to communicate with cell phones on earth, but declined to get into specifics of the technology.
Here is an opportunity to get a really decent smartphone for $149… This is an unlocked phone, has been renewed (90 day warranty)…  I do not know how long this deal will last. There is also a 128GB model for $179, as well.
Google Pixel 2 XL 64 GB, White
---
"As an Amazon Associate, I earn from qualifying purchases."
Google's $400 Pixel 3a was well received when it launched last year, and now the search giant could be preparing to launch another similar phone in just a few months.
After reading the review on the ASUS Zenfone 6 smartphone (see source link at end of this article), I managed to find this phone on Amazon (click here). I am a big fan of ASUS products…
The Asus Zenfone 6 stands out for its borderless screen and a flip camera that can swivel to take shots from multiple angles. At $500, the price is also a standout in an era when $1,000 has become the norm for a new smartphone. But that doesn't mean it's for everyone. The phone's signature feature can also detract from its appeal in some ways. – Business Insider
Source: Asus Zenfone 6 review: One of the best Android phones of 2019 – Business Insider
One of the most important features of your smartphone is its storage. This is how you download your favorite apps, save all of your special photos, download music playlists for long road trips — you name it. The longer you hold onto your phone, the more likely it is you'll start to run out of space at some point down the road. Should you find yourself in this situation, here are a few tips on how to free up storage space on your Android phone.
November 10, 2019
---
Today's Amazon Deals: 
SPECIAL DEAL on this "unlocked" Nokia 7.1 Smartphone (Qualcomm Snapdragon 636 – Android 9.0 Pie – 64 GB – Dual Camera – Dual SIM)…
---
ON SALE – Arlo Smart Home Pro HD Wireless Camera Plus Audio Doorbell and Chime System
---
Thank You for visiting
"What's On My PC"
Don't throw that old smartphone away. There are many "afterlife" uses…
---
Most of us can probably eke out a few years with our smartphones, but the upgrade cycle means it's always tempting to splurge on a shinier model. You can usually save a few bucks by trading your old phone in when you buy a new one, but there are times you might end up with an extra, aging smartphone hanging around. Instead of letting that phone collect dust, reuse it. If it connects to Wi-Fi, it can still be a handy addition to the household. Here are a few cool things you can do with your old smartphone… — Continue Reading @ PCMag.com —