If you are the proud owner of a Chromebook that has the Linux OS option baked in, you can download and install the WPS Office Suite (for FREE). Download from the link below. Once the page loads, click on "Download", select the "DEB Package". Once downloaded onto the Chromebook, go into the file manager, right click on the DEB file, and select install. Following the install go into the Chromebook's launcher and locate Linux apps. There you will find WPS.
Source: WPS Office 2019 For Linux
WPS Office provides a complete Microsoft Office compatibility suite with enhanced performance and great features.
The package includes a word processor (TextMaker), spreadsheet (PlanMaker) and presentation tool (SoftMaker), and each of these can open both the old-style and Office 365/2010 files for their equivalent Microsoft application (DOC and DOCX/ DOCM/ DOTX/ DOTM, XLS and XLSX, PPT and PPTX, and so on).
Source: DownloadCrew – SoftMaker FreeOffice 2018 revision 978
LibreOffice embeds several applications that make it the most powerful Free & Open Source Office Suite on the market: Writer, the word processor, Calc, the spreadsheet application, Impress, the presentation engine, Draw, drawing and flowcharting application, Base, database and database frontend, and Math for editing mathematics.
Soure: FileHorse – LibreOffice 7.0.1
Great FREE alternative to Microsoft Office
NEW 7.0 Version
If you own a Chromebook that is Linux compatible (and have the Linux OS turned "on"), you may want to install the FREE (2018) version of Softmaker FreeOffice. Softmaker FreeOffice is very compatible with Microsoft Word, Powerpoint and Excel. For home-based computer use, you cannot beat the price = $0 … What I like about FreeOffice is the simplicity and the fact that you can install it on your Chromebook (and on Windows and Android devices).
Continue reading "How to Install Softmaker FreeOffice 2018 on your Chromebook" →
If you no longer need Microsoft Office because you retired, changed jobs, etc…; then give LibreOffice a try. It is very compatible to Microsoft Office and is "FREE". It is what I install on my PC's here at "Tech News for You"… You can even install LibreOffice on a Chromebook if your Chromebook is Linux compatible.
The past several days here at "What's On My PC" I have been focused on various office suites that are available for FREE for folks at home. Each of those suites requires software to be installed. Another, online option, that requires no installation, that I find many people at home overlook is Google Docs (which includes Google Docs, Sheets and Slides). You can do a lot with this office suite and you can even configure this office suite so that you can save and open your files, even when you are offline (not connected to the internet). The only requirement to turn "on" offline use is that you use the Google Chrome browser and install a browser extension (see instructions below).
Continue reading "What You Need To Do In Order to Save and Open Google Docs, Sheets & Slides Offline" →
Many of you that explore the world of tech already know of LibreOffice. Many of you at home, do not. If you work in the business world where Microsoft Office is the core product needed to perform your job functions, then I can understand buying the product for use at home. Same goes with Students (to a certain extent), but most of us at home do not need to be paying out a handsome sum for a product that you will occasionally use and most likely will be financially tied to for many years. A good option, that is FREE and very compatible with Microsoft Office (and Google Docs) is LibreOffice. Here at "What's On My PC" LibreOffice is my office suite software of choice that I frequently recommend to others.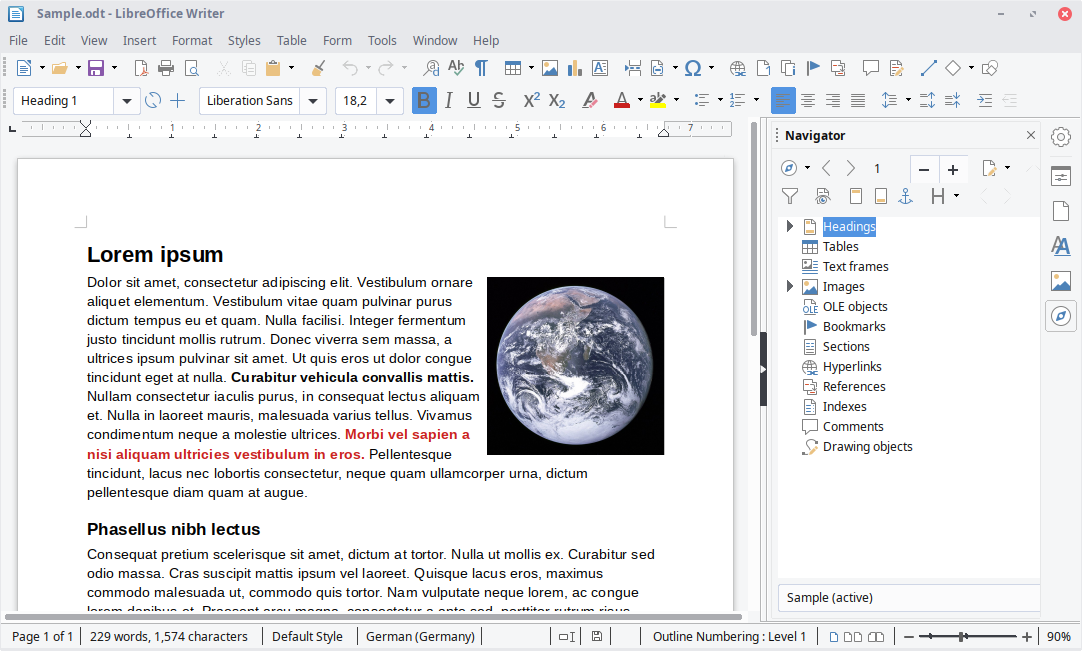 LibreOffice is a powerful and free office suite (that is Open Source software), used by millions of people around the world. Its clean interface and feature-rich tools help you unleash your creativity and enhance your productivity. LibreOffice includes several applications that make it the most versatile Free and Open Source office suite on the market: Writer (word processing), Calc (spreadsheets), Impress (presentations), Draw (vector graphics and flowcharts), Base (databases), and Math (formula editing).
Source: LibreOffice – Free Office Suite
There are several Windows-based software applications that will allow you to run Android apps on your computer. One such software application, that was recently updated, is the BlueStacks App Player. Many people use this application as an Android gaming platform on their PC; but, I have found it will run many other Android apps, as well.
Have you ever experienced one of those scam popups on your computer that tells you your computer is infected and to call a phone number for assistance? If so, Malwarebytes AdwCleaner may be the solution in removing the issue from your computer. AdwCleaner is a compact and portable tool which can help you to remove toolbars, adware and similar browser-based pests.
Noticed that the "Portable Version" of LibreOffice was recently updated. This application as described on the site, "is a full-featured portable version of LibreOffice for Windows – including a word processor, spreadsheet, presentation tool, drawing package and database – packaged as a portable app, so you can take all your documents and everything you need to work with them wherever you go".  Great compatibility with Microsoft Office…
Thank you for visiting
"What's On My PC'"
---