Starting in early August, Walmart is popping up safe, socially distanced drive-in events at Walmart Supercenters across America.
Add Roku to the list of companies offering free premium TV trials to keep people entertained while they stay at home during the COVID-19 pandemic. It's launching a Home Together initiative that provides extended 30-day trials of familiar networks and services. Epix, Showtime, Hallmark and A&E Crime Cental are among the more conventional services on tap. FitFusion, Gaiam and Grokker can help you stay in shape while the gym is closed, while specialty stations like Acorn TV and Smithsonian are also available.
Source: Roku is giving away 30 days of premium video | Engadget
Phandroid has organized a full catalog of 359 movies you can watch on YouTube without having to pay a single cent. While most of the titles are b-list productions, there are few gens as well like Hackers, All Dogs Do to Heaven and Wargames. Check out the full list by clicking on the source link below… Thank you Phandroid for this list…
Recently, I have been intensely exploring FREE online TV and Movie options that don't cost one penny. I am sure you have heard of Roku, the very reputable online TV and Movie Service that is often included in many of today's Smart TVs. As a matter of fact, one of my very first devices to connect to a TV to receive online content was a Roku and I can tell you that was many years back when the first Roku came out.
During my exploration for FREE online services I came across that Roku recently opened a FREE side to their service, called "The Roku Channel" and let me tell you, it is worth taking a looking at. Simply click on the source link at the end of this post to get started. There is no obligation to buy anything. Once signed up you will have access to some online TV content and movies that they have selected. For example, there is ABC News, Weather Nation, USAToday, TMZ; to name only a few… To further enhance your FREE Roku Channel, get the Roku Mobile App and you can watch your channels and movies on the go. Continue reading "Quick Tip: How To Watch FREE Channels and Movies On Roku" →
Currently, there are only around 100 movies that are being offered for free and with ad support. While it's mostly some forgettable Hollywood movies, there are also blockbuster classics like The Terminator and Rocky.
Source: YouTube now offering free, ad-supported Hollywood movies – Android Community
I can't believe that summer is coming to a close… In our area, we had lot's of rain and it did not start to feel like summer until this past week.
Anyhow, you may need a movie to get you out of your funk…
Source: 20 great movies you can stream this weekend to cope with your end-of-summer blues | TechHive
Here on this roundup of Geek Squeaks' you will find the most pirated movies; 13 apps for your smartphone, made to get your butt out of the bed; how to hide (or delete) those annoying Facebook "so called" friends; a new image editor that is  available as a portable app; how to protect your company from email fraud with tips from the FBI; and the TOP TEN best sellers in routers.
---
Geek Squeaks' of the Week 17-012
Top 10 Most Pirated Movies of The Week on BitTorrent – The top 10 most downloaded movies on BitTorrent are in again. 'John Wick: Chapter 2′ tops the chart this week, followed by 'Logan'. 'The Boss Baby' completes the top three… READ MORE
---
13 Alarm Clock Apps That Will Get Your Butt Out of Bed – Amid this collection for iOS () and Android (), whether phone or tablet-sized, features can vary wildly. But they all tell the time and get your ass out of bed in the morning. Or after a nap. Some do it gently, some do it harshly, some do it with new-age special effects, and some make you work to wake. Whatever you're needs, you'll find them here, all for free… READ MORE
---
How to Hide (or Delete) Your Most Annoying Facebook Friends – Want to break up with one of your Facebook friends? You can unfollow, block, or unfriend that person. Let's look at all the options… READ MORE
---
Draw, paint and optimize your pictures with NPS Image Editor – NPS Image Editor is an unusual freeware tool which aims to provide the simplicity of Microsoft Paint with far more functionality, including custom brushes, filters and transparency control… READ MORE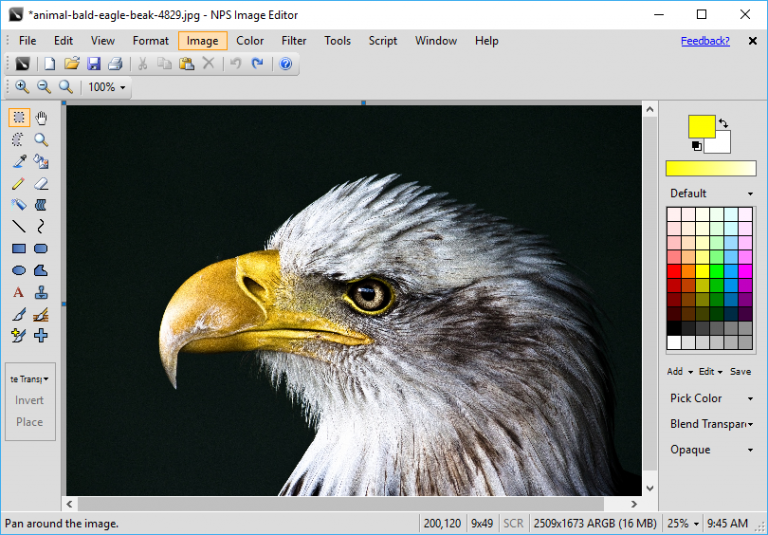 ---
QLED vs. OLED: What's the Difference? – In the world of visually stunning displays, OLED is the gold standard, but Samsung's QLED technology is looking to challenge this supremacy… READ MORE
---
Building a Digital Defense with an Email Fortress – Businesses Beware—Fraudsters want to cash in on digital data, and your vulnerable e-mail account can give them the keys to the kingdom. One of the biggest dangers lurking in your in-box is a version of a phishing scheme.
In this case, the fraudster sends you what appears to be a legitimate e-mail. He may have hacked someone else's e-mail account to get to you, or he may have "spoofed" an e-mail address making it look real… READ MORE
---
TOP TEN
Best Sellers In Routers
An error has occurred; the feed is probably down. Try again later.
---
Thank You For Visiting
MAKE SURE YOU ALSO VISIT
Bookmarks4Techs  –  GEGeek  –  Downloads
Tech News  –  Tech Deals  –  Archives (of all articles)
In Google Chrome, where you type in a web address, you can also perform a search. This is called the "omnibox". Many folks I assist in the home environment are quite surprised when I show them this feature. When typing in the omnibox, whatever it is you are searching for, you will also notice relevant suggestions to assist you with performing the search.
Now that you know how to search from the omnibox there is another tip that will improve your productivity when performing that search. If you type in the omnibox, whatever it is you are searching for, and hold down the "Alt" key on your keyboard and then hit the "Enter" key, your search result will open in a separate tag.  To me, this is a "must know" tip that will allow you to stay on your current page tab (without losing it), perform a search, and get the results on another page tab.
---
GEEK SQUEAKS' OF THE WEEK
(17-011) 
Preventing and Responding to Identity Theft – You can be a victim of identity theft even if you never use a computer. Malicious people may be able to obtain personal information (such as credit card numbers, phone numbers, account numbers, and addresses) by stealing your wallet, overhearing a phone conversation, rummaging through your trash (a practice known as dumpster diving), or picking up a receipt at a restaurant that has your account number on it. If a thief has enough information, he or she may be able to impersonate you to purchase items, open new accounts, or apply for loans…. READ MORE
---
Google Photos rolling out Archive feature to hide images in the main feed – With Archive, you can remove images from the main Photos tab without deleting them from your library. Those who already have the feature should see a new Archive option in the navigation drawer just above Trash… READ MORE
---
HTTrack Website Copier for Windows – HTTrack is an offline browser utility that allows you to download a website from the Internet to a local directory, building recursively all directories, getting html, images, and other files from the server to your computer. It arranges the original site's relative link-structure… READ MORE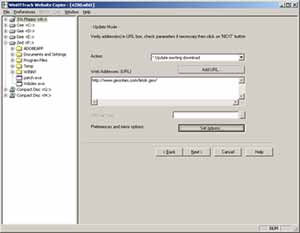 ---
Sneaky teen texting codes: what they mean, when to worry – If your teen has a smartphone, chances are they spend several hours a day on text and social media. If you ever look at what they're actually doing on there, you'll likely see a lot of innocent "Snapstreaking,"… READ MORE
---
All the movies and TV shows hitting Amazon Prime in June 2017 – The sixth month of the year brings a bunch of new movies to Amazon's streaming video service. Sure, there are plenty of household names, such as "Apocalypse Now," "Star Trek Beyond" and "Magnolia."… READ MORE
---
TOP TEN
Hot New Releases in Data Storage
An error has occurred; the feed is probably down. Try again later.
---
Thank You For Visiting
MAKE SURE YOU ALSO VISIT
Bookmarks4Techs  –  GEGeek  –  Downloads
Tech News  –  Tech Deals  –  Archives (of all articles)
Looking for a FREE movie source? Walmart, in conjunction with their subscription-free video streaming service, Vudu, has introducted Movies On us….
SUNNYVALE, CALIF. – OCT. 18, 2016 – Vudu, Walmart's subscription-free, premium video streaming service, today introduced Vudu Movies on Us, a new program offering customers thousands of movie and TV titles to watch for free, and on-demand, with limited commercials. Customers who log on to Vudu from their browsers, mobile or living room devices can now watch blockbuster and classic titles like "Mad Max", "True Grit," "Abduction," "School of Rock" all on the house – no fees, no subscriptions, and limited commercials – in premium 1080p high definition.