It only works with a Microsoft account for now, as you'll need to sync your passwords to the Microsoft account to activate the feature. Once you do so, the next time your password is detected in breach you'll begin receiving real-time notifications.

Windows Latest
Microsoft Edge Beta for Android now allows users to sync tabs across to Microsoft Edge on PC. The update also introduces the option to sync history across the different versions of Edge on different devices. The feature is likely in A/B testing, or at minimum, is rolling out gradually to Edge Beta users.
Microsoft Edge is the browser that you see as part of the Windows 10 OS. Here at "Tech News for You", Microsoft Edge is one of those browsers I am using and testing. What I have experienced is a very refined web browser that can go head-to-head with any browser out there. Updates are automatic… To see all the features of Microsoft Edge, follow the source link below.

Tech News for You
Source: Microsoft – Microsoft Edge
This browser extension, called SingleFile, I thought may come in handy for those looking for a way to save a "web page". What this extension does is compile the page you desire to save into a single html file. This extension is "chrome-based"; therefore, it should work cleanly on Google Chrome, Microsoft Edge, Vivaldi, Brave and the like…

Tech News for You
Source: Google Chrome Store – SingleFile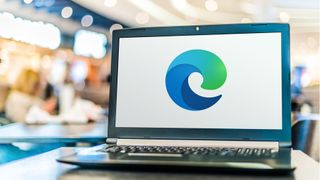 A "chrome-based" browser extension where you can choose from 800+ Google™ shortcuts to show up as buttons in a space-saving popup…
Microsoft Edge provides the capability to create web apps by going to the menu (three dots at top right of the browser) and selecting "Apps" on the menu. From there you can create (install) new web apps from a site you are currently on or you can select to manage the apps you already have created. Once an app is created it can be pinned to the Windows taskbar or Windows Start Menu. The only issue I have with that is you then have do some navigation around to get to the app(s) that you created.
A solution I have found is this…
Continue reading

"Three App Launchers for those Microsoft Edge Web Apps that you create…"
Superb tool for limiting Chrome from taking over your system resources. I have been using this Chrome based browser extension for a couple years now and it does what it says in keeping resources to a minimum when you have multiple tabs open… I currently use this on Google Chrome, Microsoft Edge and Vivaldi…

Tech News for You