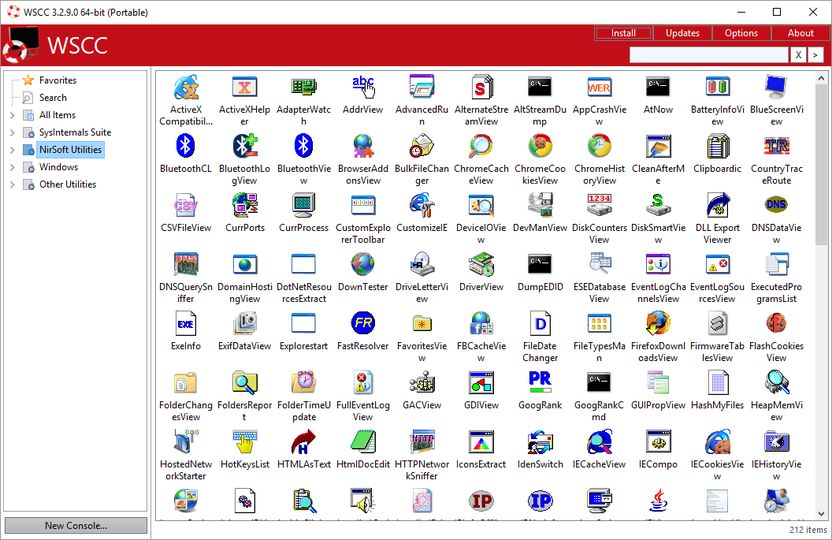 WSCC (PortableApps) is a free, portable program that allows you to view, execute and organize the utilities from various system utility suites.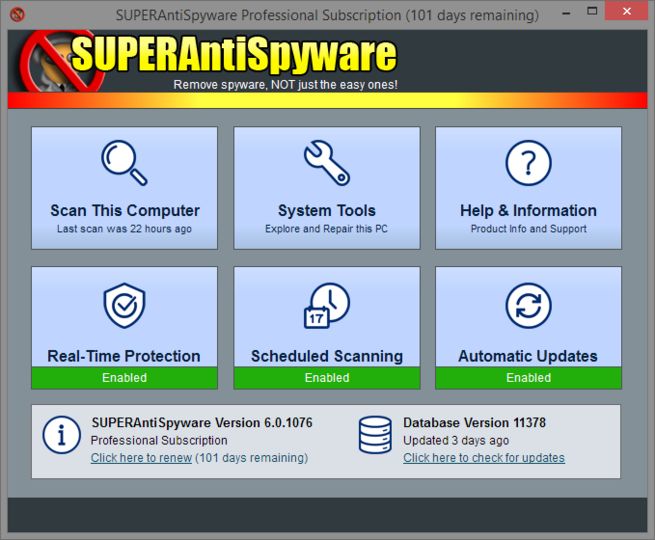 SUPERAntiSpyware claims to be the most thorough spyware remover on the market. It detects and removes all the malicious software from hard drives, memory, registry and removable media.
LibreOffice is a complete productivity suite including word processor, spreadsheet, presentations, database, drawing tool and more. Includes strong compatibility for 100s of file formats including Microsoft Office (Word, Excel, PowerPoint, Visio etc.). The program is similar to OpenOffice, a program that it was derived from, but has added many new features and improvements.
LibreOffice Portable is a special build developed in conjunction with the publisher. On systems without Java installed, some functions such as document creation wizards and the Base database application etc. can be enabled by adding jPortable, though this is optional and can be skipped if those functions are not needed. Alternatively, X-LibreOffice is also available.
---
Quick Access Popup may be of interest to you if you are into increasing your productivity and like program launchers or an easier way to toggle between folders. This program, available as a full install or portable app, allows you to customize a popup menu to fit your own specific needs or you can stick with the folders already baked into the program. Below is a screenshot to give you and idea what the program is about and the ways it can be launched.  I especially am in favor of the portable version that I can take with me from PC to PC. You can explore Quick Access Popup more by clicking on the source link below.
SOURCE: Quick Access Popup
This is a nice Google Chrome extension, called Shortcuts for Google, that gives you the ability to launch over 300 Google services (i.e. like Gmail, Maps, Calendar, Keep, etc…) directly from a button on the toolbar. What has sold me on this extension is that you can also add your own customized shortcuts, in addition to the services that are provided by Google; AND, any changes you make will sync and be the same should you change to another computer. Definitely is a great launcher to have that becomes part of your web browser. Also, a big help if you are a Chromebook user. 5 Star rating in the Google Chrome Store.
Display all Google™ services as buttons in a space-saving popup next to your address bar. Reach services like Gmail, Google Reader, Google Maps, Google Calendar, and many more in just two clicks from your browser. The extension includes nearly 300 Google services and websites.
Since owning my Chromebook I have been experimenting with just about anything and everything I can get my hands on. My most recent discovery is a Google Chrome browser extension called iChrome. I currently have iChrome set to load when I open a new tab; however, it can also be configured to be used as your home page.
Why iChrome? Well, first off, it ties in nicely with my other Google apps by displaying (for example) my email, calendar, notes, drive, etc… in a nicely layed out customizable panel with the options to customize the background, as well. Displaying of these items is done through a widgets selection page. I especially like the widget for Facebook where I can browse Facebook and at the same time have view of my other widget panels such as my email, calendar, notes, drive, weather, stock market; PLUS, the widget panel I have setup to launch the Google apps I have installed. You can even set up additional tabbed pages.
iChrome is the best of the best, in my opinion, for creating that new tab page or home page. Kudos to the developer on making a very fine product that serves a very useful and productive purpose. The FREE version does contain an advertising bar that can be moved around and is not obtrusive at all.
iChrome includes nearly 50 widgets, thousands of stunning backgrounds, and powerful features including:
Dozens of widgets including: Weather, Sports, News, Stocks, RSS, Bookmarks, Gmail, Recently Closed Tabs, and more! Drag and drop customization on 1-5 columns or a grid! Fully featured voice search and "OK Google" hotword detection Buy Pro and get dark and transparent themes, live backgrounds, maximizable widgets, hourly weather forecasts, and more Navigate between an unlimited number of customizable tabs, each with their own widgets Work completely offline anytime, everything (even the backgrounds) is ready whenever you are! And hundreds more features! Install iChrome now and check them out!
iChrome is an open source project, check it out on Github…
Source: iChrome
If you like the NirSoft And Sysinternals utilities, then you will definitely like WSCC (Windows System Control Center). WSCC serves as a portable update manager (and launcher) that will help you install and keep the NirSoft and Sysinternals software utilites, up to date…
---
Found Clavier to be quite interesting and possibly very useful in creating shortcuts to launch specific programs or to automatically write text. For example you could create a keyboard shortcut to launch that special program you use frequently OR to insert your email address instead of having to type it out. Clavier is available as a full install or portable app and will work with the latest versions of Windows.
Features:
Create global shortcuts, available in all programs
Fast program launching
Fast text writing with a single keystroke
Small and fast program: only one EXE of less than 100 Kb, no data in the Registry, setup program not required
---
SOURCE: Clavier
I am not going to get into all of the in's and out's of EAS (Easy App Switcher); but, if you want to increase your productivity on your Android devices, I highly recommend this app. It is a little tricky to set up, but once you do, you will not regret it. This app, of any that I have tested, gives you true multi-tasking capabilities; allowing to switch back and forth between apps, launching apps, and visiting most recent apps.