Upload a photo to "Trace" and watch the magic happen. "Trace" will remove everything in a photo, except the main object. For example, photo one below is a photo with background that shows a skunk. After uploading to "Trace", the skunk is now a skunk (with a transparent background) that can be singly used for other graphic creations. Here at "What's On My PC" I have put "Trace" through its' paces and it is awesome. The key is to use photos where there is a main object in the photo. I have had fun with "Trace" where I use "Google Drawings" as my graphic editor to merge my creations.
Source: Trace | Remove background from images fast | Sticker Mule Canada
GIMP (GNU Image Manipulation Program) is a powerful photo and image editor for composition and authoring. It can be used as a simple paint program, a high-quality photo retouching program, an online batch processing system, a mass production image renderer, an image format converter and much more.
Source: The Portable Freeware Collection
There are many good "web-based" applications out there that do not get the credit they deserve. Google Drawings is one of those applications. I have tried many, many "web-based" applications for creating and editing images and I keep going back to Google Drawings.
Google Drawings is like the black sheep of the Google Docs family. It is there and no one sees it. What most people don't know is that an image you create, with Google Drawings, can be embedded into Google Docs. Google Drawings has all of those hidden powers of a graphic editor, an image editor or a publisher. As a matter of fact, some of the tools, using the layers, remind me of MS-Publisher. I have used Google Docs to create images and backgrounds for blogging, cards, flowcharts, Facebook, etc…
The best way I found to learn how to use Google Drawings is to simply visit the site, start a new blank drawing and start exploring the various menus and start creating an abstract drawing or graphic. If you have some experience with graphic editors, a lot of what you see will make sense.
I am also finding that if you google templates for google drawings, you will find a boatload of templates for many purposes (or use Bing to do the same).
Thank You for visiting
"What's On My PC"
---
Today is a good day to start you out on a good (FREE) online photo and graphic editor called Pixlr X. The previous version of Pixlr required "Flash" and it appears Pixlr X is coded in WebGL. I have tried them all and what I do like about Pixlr X is that it is FREE and is relatively easy to use. I often use Pixlr when drafting posts here on the blog where images are involved.
There are many applications you will see me post over and over, that are that good and are updated frequently (to make them better). Black Menu for Google is an example of that. Black Menu for Google is a Browser extension that takes all the best apps and services of Google and combines them into one single, convenient experience that's always just a click away. This extension, I have installed on all my PC's makes it easy to go to all the Google services that I use without having to go to each site individually.
Q-Dir is another app you will see me push to you. I cannot say enough about how good this quad directory explorer is. I typically, instead of using the quad panel, drop it down to a dual-panel view. I just realized recently that you can also use tabs in this directory manager, as well. I use this directory manager instead of the file explorer built into Windows.
I am beginning to believe, really believe, that our online presence is a real risk… The personal data of nearly 7.5 million Adobe Creative Cloud users was exposed earlier this month when an unsecured database was discovered online. The database, which could be accessed by anyone without the need for a username or password, included information such as email addresses, member IDs and payment status. People accessing the database were also able to see which Adobe products were used by individuals, the country they live in, and whether they are Adobe employees. See also: Adobe issues patches to fix scores of bugs in Adobe Acrobat and Reader, plus other software US sanctions force Adobe to… [Continue Reading]
Thank you for visiting
"What's On My PC'"
---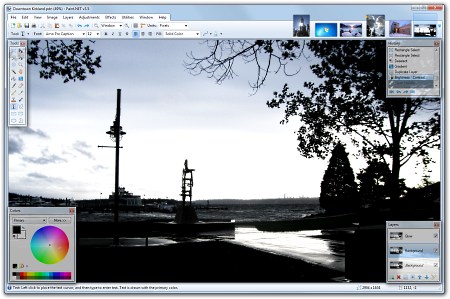 Paint.NET is a free image and photo editing software that features an intuitive and innovative user interface. [License: Freeware | Requires: Win 10 / 8 / 7 | Size: 8.86 MB ]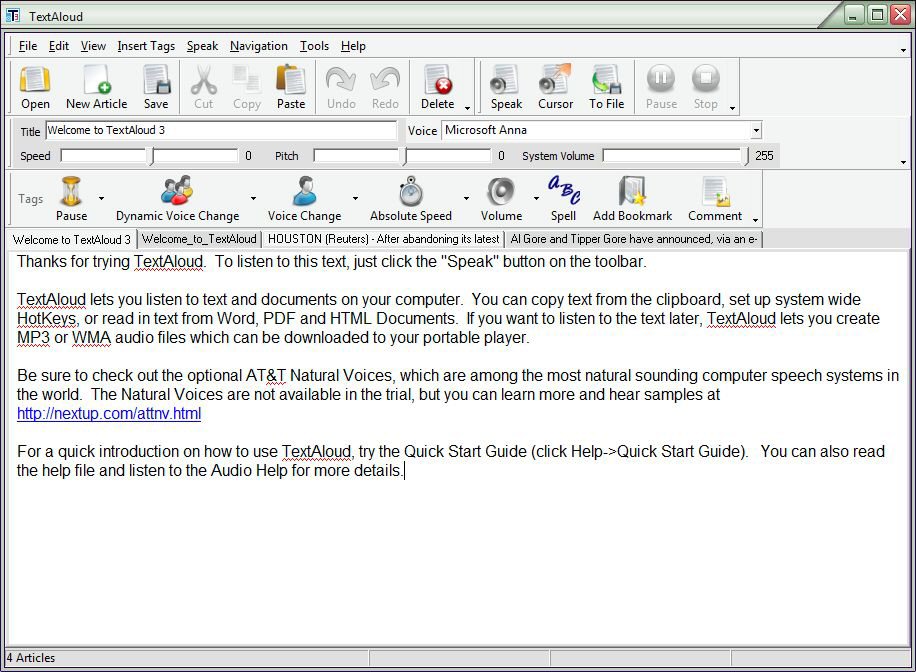 TextAloud reads text from email, web pages, reports and more, aloud on your PC. It can also save your daily reading to MP3 or Windows Media files ready for playback on your iPod, PocketPC, or even on your TV with Tivo's Home Media Option.
Avast! Free Antivirus is the perfect package of applications for people who send e-mails and surf popular websites to protect their computers from a virus infection or other malware threats and can significantly reduce the risk of losing vital or private data. [License: Ad-Supported | Requires: Win 10 / 8 / 7 | Size: 360 MB ]
---
While checking out Windows-based software apps this morning, happened across a portable (minimalistic <1MB) graphics viewer and editor called "Tom's Viewer" that you may want to consider (see features list below).
Features
Minimalistic design
Less than 1 MB
Single EXE file
Can be run in portable mode. No installation required
Can ready 200 image formats and save to 70 formats
Can screenshot Windows desktop, Youtube video or any website
Can convert any image into a Windows screensaver (.SCR)
REAL Freeware. Can be used for free for private AND commercial use
You can jump between different images in the folder by pressing LEFT or RIGHT ARROW. Or use PREV and NEXT options from the menu
Drag & drop images onto the program to open them instantly
Associate the program with various supported extensions so you can click on a file to open it in Tom's Editor Desktop
Save images AS BMP, JPEG, PNG, GIF and PNM
Load images in 200 formats, eg.: JPEG, PNG, GIF, BMP, DDS, PSD, PCX, TGA, ITHMB, PNM, KOA, MAC
Source: Tom's Viewer
Anyone that uses any of the online web-based Google Products, such as Google Drive, Docs, Sheets, and Slides most likely have overlooked Google's version of their drawing and graphics editor (called Google Drawings). I currently use Google Drawings to typically make graphic postings on my blog and other social media sites such as Facebook. To give you some good insight into Google Drawings I came across the tutorial below to help you get started. Some points I do want to make is that Google Drawings is very easy to learn and use; that you can do some pretty neat graphics related tasks such as creating logos, signs, backgrounds, etc.; and, it integrates well with Google Docs, Sheets and Slides.
Source: Google Drawings
As the old saying goes, "A Picture Is Worth A Thousand Words" and the developers of PicSay, have nailed it. I was looking for a good photo editor for my Chromebook and came across the Android app called PicSay. The catch here is that you do have to have a Chromebook that will run Android apps. If not, I still highly recommend PicSay for your Android Phone or Tablet. As a matter of fact, after testing PicSay, I ended up buying the app and installing it on my Chromebook and all my Android devices. It is probably the best Android app I have installed and run on the Chromebook. There is a FREE version of PicSay (with limited features) and the paid version called PicSay Pro. I encourage you to try the free version first to determine if it is something you will like.
Trust me, you will not go wrong with his app if you are into editing photos and graphic design.
Feature Summary: Sharpen, remove red eye, crop & straighten, distort, insert cutouts of other pictures, paint, make color splash out of black-and-white pictures, add text, word balloons, apply effects like Cross Process, Lomo, Vignette, faux HDR, Tilt-shift, Pencil Sketch, and much more.
Supports high resolution editing up to 13MP for devices that can handle it.
SOURCE: Google Play Store – PicSay and PicSay Pro
FotoSketcher is free software program that features over 20 different styles; available from pencil sketches to watercolor or oil paintings, pen & ink drawings and cartoons. Turn photos to paintings (landscapes, architecture, portraits, etc.) automatically!  FotoSketcher is available as a full install or portable app.
Turn your photos into art…
Source: FotoSketcher – The best photo to art freeware program
A screen capture utility is a "must have" on any PC (or flash drive); especially if you are a writer, blogger, graphic designer, desktop publisher, etc… I have tried and tested many of the capture utilities and the one that has set well with me is "FastStone Capture".  FastStone Capture went commercial after version 5.3; however, the freeware version is still available at various sites around the internet.  This little utility is a well thought out screen capture utility. It  is no wonder the author opted to go commercial with it.
Before I tell you where you can get FastStone Capture (the last freeware version), let me give you some hightlights. The download that I will refer you to is a download for the portable version that can be installed on your flash drive or into a folder of your choice on your PC. This way, if you do not like it, simply delete the folder; but I'm telling you this little app rocks and is very easy to use.
FastStone Capture uses very little screen space and provides (6) different screen capture modes (see below) that can be activated by clicking one of the mode buttons in the application or by using hotkey combinations on your keyboard.
1. Capture Active Window
2. Capture Window /Object
3. Capture Rectangle Region
4. Capture Freehand Region
5. Capture Full Screen
6. Capture Scrolling Window
With FastStone Capture you have the option of sending the captured result to a built in graphic editor, to the clipboard, to a file, to the printer, or to an email (as an attachment).  The output file can be saved to the most common graphic file formats (e.g. gif, png, bmp, jpg, tif) or as a PDF file. Settings are also available that allow you to auto capture to an edge/watermark or to prompt you each time to assign a caption or label to your captured result.  This little app also features a built-in graphic editor, a screen magnifier and a screen color picker.
If you do not have this app, I suggest you get it now…  You can download FastStone Capture (last freeware version) [ HERE ] .
If you would like to take a look at the paid (current version), CLICK HERE…
Kudos to the author of FastStone Capture for making such a wonderful application.
---
Thank You For Visiting