Thank you to c|net for instructions and information on "How To Use Google Meet". Google Meet will soon be available to everyone (for FREE) where you can host, join and schedule meetings.
To sign up for the free version of Google Meet, go to the Google Meet page. Enter your name, email, country and primary use for Google Meet (personal, business, education or government). Agree to Google's terms of service, and hit Submit. You'll get a notification when the service is ready for you to use.
Once it's available, here's how to use the free version of Google Meet:
Go to meet.google.com (or, open the app on iOS or Android, or start a meeting from Google Calendar).
Click Start new meeting, or enter your meeting code.
Choose the Google account you want to use.
Click Join meeting. You'll have the ability to add others to your meeting, too.
---
Thank You for visiting
"What's On My PC"
Google Meet will allow free users to make as many calls as they want, but after September 30, they will be limited to 60 minutes per call. Do note that Google is only rolling out the availability of free Meet in the coming weeks, so you may not be able to make calls using Google Meet straight away. You can sign-up to get notified once it's available here.
Source: Google Meet Is Becoming Free for Anyone With a Google Account – Thurrott.com
Google Earth lets you fly anywhere on Earth to view satellite imagery, maps, terrain, 3D buildings, from galaxies in outer space to the canyons of the ocean. Google Earth puts a planet's worth of imagery and other geographic information right on your desktop.
If you are like me, I am often looking up the meaning of words or to check a word for the correct spelling. If you are like me, then check out the (recently updated) "Google Dictionary" browser extension for Chromium based browsers (such as Chrome, Edge, Brave, Vivaldi, etc…).
Once the extension is installed you will be able to double mouse click on a word and the definition of that word will pop up or you can click on the extension's toolbar icon to look up a word (for the definition and spelling).
This is one of those extensions, if you do a lot of writing, that is a must-have…
Screenshots
When performing search inquiries using "Google Search", 99% of the time we just start typing the first thing that comes to mind. Oftentimes, we may know specifically, a phrase (exact wording) that may be contained in whatever it is we are looking for. If that is the case, simply type the phrase enclosed in quotation marks and Google will yield results with the same words in the same order as what you had typed in the quotes. Very powerful…
---
Thank You for visiting
"What's On My PC"
Google is cracking down on apps on the Google Play Store with the most obnoxious ads. The company today announced it had removed 'nearly 600' apps from the Play Store – banning them from monetizing ads too – for their disruptive advertisements.
Gmail's search is getting a significant update that will allow users to more easily narrow results to help them find a specific email. Before today, users could type in search filters by hand (e.g. label:work, has:attachment, from:marketing@company.com, etc.) or use the drop-down box to perform an advanced search. But these options were less obvious, cumbersome and therefore under-utilized by many Gmail users. With the upgraded version of Gmail search, new filters — which Google calls "search chips" — will appear directly below the search box for simple, one-click access.
Source: Gmail's new filters make it easier to search your email
When visiting the Earth View site, move your mouse pointer to the top or side of the screen to make the various controls visible. These satellite landscape views make awesome wallpaper backgrounds. There is even a mode called "Leanback Mode" where it will automatically go through the thousands of landscape views as a slideshow.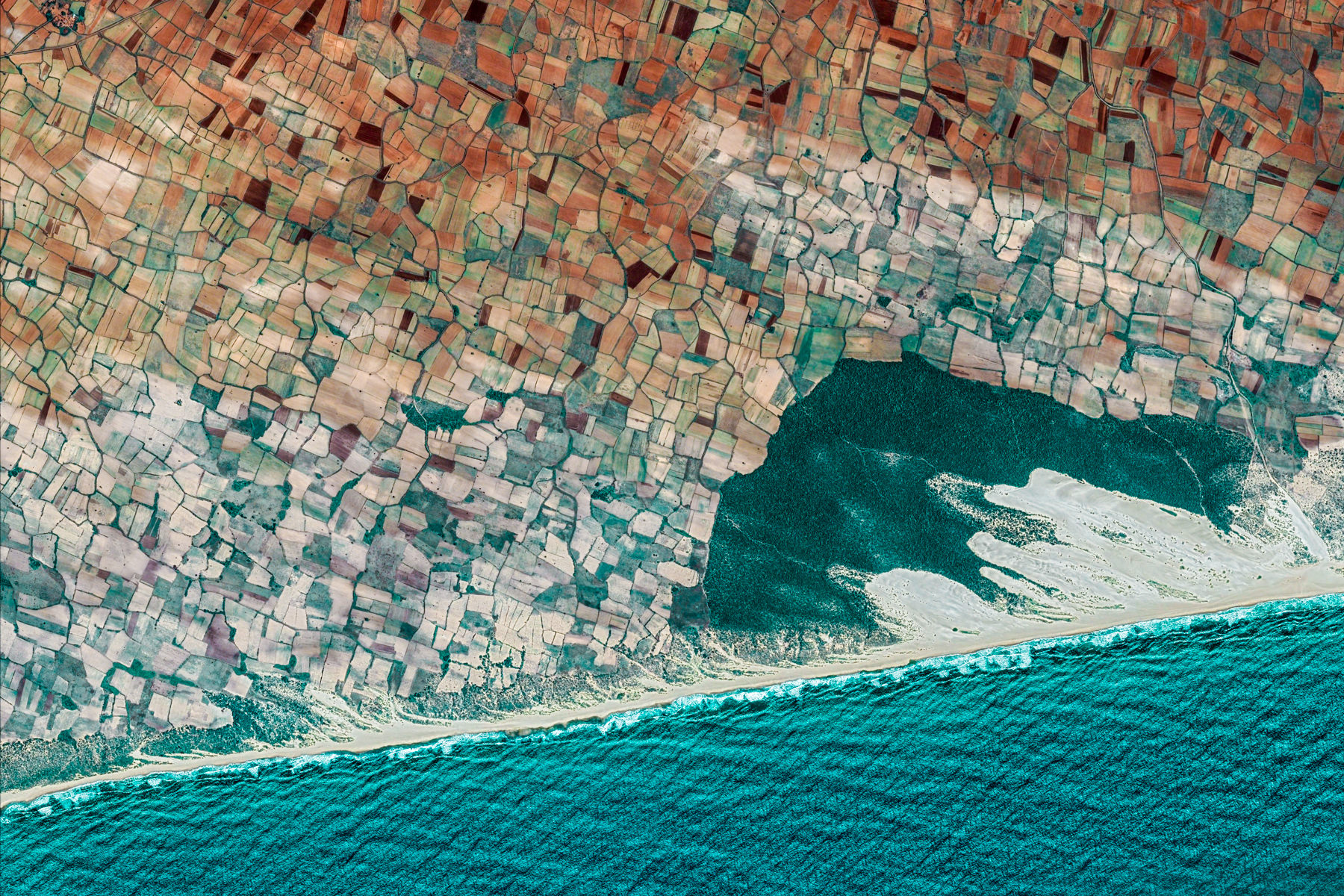 Earth View is a collection of thousands of the most striking landscapes found in Google Earth. Humans have only been able to see the planet from space for the last 50 years. Yet something encoded in us long ago reacts when we see the world at this unprecedented scale. The enchanted and sometimes surreal landscapes of Earth View have the ability to elevate our minds from our tiny screens to outer space. Hopefully, this can also move us to care more deeply about our fragile planet.
Source: Earth View from Google