The high-end phone of 2020 from Google is breaking away from their last few typical Pixel phones. Instead of delivering best in class specs and hardware, Google is opting for something a little more reasonable at the trade-off of a cheaper price tag.
Shared by Roland Quandt (a leaker with a good track record) on Winfuture.de, the specs suggest that the Google Pixel 5 might not be substantially better than the Pixel 4a 5G.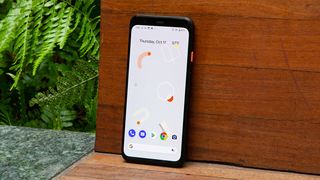 Google Drive will start automatically deleting your trash files after 30 days, Google said this week. The new trash policy will begin Oct. 13 and will delete items left in the folder after 30 days.
Google Voice call notification will allow users to access the ongoing calls more easily.
Create engaging, interactive HTML5-based designs and motion graphics that can run on any device.
Source: Google Web Designer
You Should (Probably) Delete Your Google Data — Here's How…

Google collects lots of data, which is used to curate content recommendations on services like Google Play and YouTube, as well as market ads to you based on your activity.
With all the focus on Meet, the new messaging chief opted to have the service become Google's one video calling service for both regular and enterprise customers. Internally, this is being described as a merger of the two services that is codenamed "Duet" — a portmanteau of Duo and Meet.