You can browse the extensive library of add-ons from any of the major Google apps like Google Docs, Google Sheets, or Google Slides. Just click "Add-ons" from the menu and then click "Get Add-ons." Or browse this list, which contains 15 of the most useful add-ons available right now.
It has introduced Smart Compose, link previews, Office file support, and more. All of these features are either already present, or coming to iOS and Android shortly.
In many cases you may not need to enable dark mode if you're using a device with Android 10 or above. This is because in these newer versions of Android you can enable dark mode as a system default.
Dark mode is rolling out starting today, although it may take a couple of weeks before it's available on everyone's phones. Unfortunately, the feature is only available for Android users right now.
As I suspected, when I saw this article from The Windows Club, there is no built-in method to embedding a watermark in Google Docs. Watermarks are often used to protect a document or an image from being duplicated; or, as a common example to show the document is a "draft copy".  Since Google Docs has no method to insert a watermark on the fly, you can still insert a watermark, but you will have to jump through some hoops to create a watermark that can be used in future documents.
Click on the link below, where you will land at "The Windows Club" website to learn how to add a watermark in Google Docs… Really not that hard to do and will be worth jumping through those hoops.
Google on Tuesday announced a planned update to the permissions window for its Docs, Drive, and Sheets apps that is designed to make sharing files less confusing. Now, when you click the share button, the box that pops up has a clear distinction between who the file is being shared with through a searchable directory of your contacts or co-workers and the permissions the link has… Read More about this at "The Verge"…
When signing up for a Google account you get 15 GB of storage space in the cloud. That space is shared by Gmail, Google Drive and Photos. If you have a Google Account you can see what space these accounts are using by visiting google.com/settings/storage. Below is a screenshot of my account space allocations (after I had cleaned up things). If you notice I have 19 GB of storage. Somewhere along the line I had somehow acquired an additional 4 GB of space (to give me 19 GB, but I don't remember what I did to get that).
Gmail will consume space if you send/receive a lot of email with attachments, but it takes years for see it is really impacting your allotted Google account space. I have been using Gmail since it inception (April 1, 2004) and I have used 9+ GBs. I will soon work on a strategy to backup those emails (to my computer) and back the account down to about a years worth of emails. Many people do not save emails, but I do. I will soon post an article on what you can do to backup your Gmail emails to your computer.
Google Drive, items that don't take up space are: ​Google Docs, Sheets, Slides, Forms, Sites, and files in "Shared with me." Other files that you store on Google Drive, such as PDF's, videos, photos, and any file that is not a native Google file… are counted against your allotted space.
Google Photos is often the culprit of consuming Google Drive space because we take a lot of photos that auto upload from your smartphone; and, today's smartphones take photos that are of "full resolution" quality that are large in file size. A workaround to this is that Google will allow you to store photos, unlimited for FREE, as long as you allow Google to take that "full resolution" quality photo and convert it to a "high quality" photo. To make sure you are allowing Google to make the conversion, on a computer, go to photos.google.com/settings. Make sure "High quality (free unlimited storage) is selected.
If you see that some of your photos is using space, you can click on "Recover Storage" and those photos that are accumulating space will be converted to "High quality" photos. I did this and took an hour or two before I noticed a difference in my drive space. I hadn't even realized that I had photos (and videos) that were consuming drive space.
I hope what I posted here gives some insight on how Google manages and allocates your drive space. In summary, Gmail emails with large attachments will eat up space; files that are not created by or converted to the Google Doc file formats will eat up drive space; and, photos that you do not allow Google to convert to "high quality" will eat up drive space.
---
Thank You for visiting
"What's On My PC"
The past several days here at "What's On My PC" I have been focused on various office suites that are available for FREE for folks at home. Each of those suites requires software to be installed. Another, online option, that requires no installation, that I find many people at home overlook is Google Docs (which includes Google Docs, Sheets and Slides). You can do a lot with this office suite and you can even configure this office suite so that you can save and open your files, even when you are offline (not connected to the internet). The only requirement to turn "on" offline use is that you use the Google Chrome browser and install a browser extension (see instructions below).
Continue reading "What You Need To Do In Order to Save and Open Google Docs, Sheets & Slides Offline" →
I find that most folks at home are unaware that Google has its' own office suite that is FREE; and, can be used even when the computer is not connected to the internet (see setup instructions below). Why spend a ton of money on Microsoft Office when you are not a power user; you no longer need it for work or school; and, all you are doing is typing the occasional letter or even doing a basic spreadsheet? Also, the components of Google's office suite does a pretty good job reading Microsoft Office files.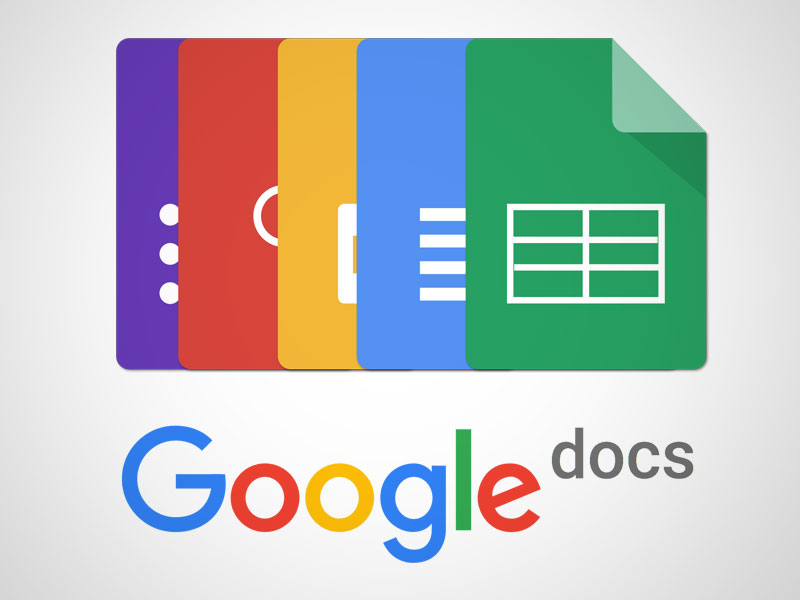 Anyhow, if interested, here are the setup instructions on "How To Setup Google Docs, Sheets, and Slides For Offline Use" that I captured from Google's support site. Continue reading "Here is How To Setup Google Docs, Sheets, and Slides For Offline Use" →
Google Docs is a powerful text editor. It is easy to use and has a pretty intuitive layout. It has many features and options routinely found in desktop word processors, which is pretty impressive considering it is a web-based app. The roster also includes the ability to change the page orientation. In this article, we'll explore the Landscape side of Google Docs and take a closer look at other page setup options.
by Spencer Depas @ Gadget Hacks
A nice side effect of moving a Keep note to Google Docs is that it makes the note easier to move to another platform. Once it's saved as a Google Doc, you can export it as a Microsoft Word doc, a PDF, or even an ePUB. I've also found some situations where I wanted to de-clutter Google Keep, but I did not want to delete my potentially important note. In these cases, I will copy it to Google Docs and then delete the note on Google Keep.
---
You can crop and edit images in Google Docs. To do this, click on the image in your document, then click on the "Format" menu (at the top), and select "Image". You will then find the cropping option as well as "Image Options" where you can perform recoloring and adjustments for transparency, brightness and contrast. "Reset" will return the image to its' original format.