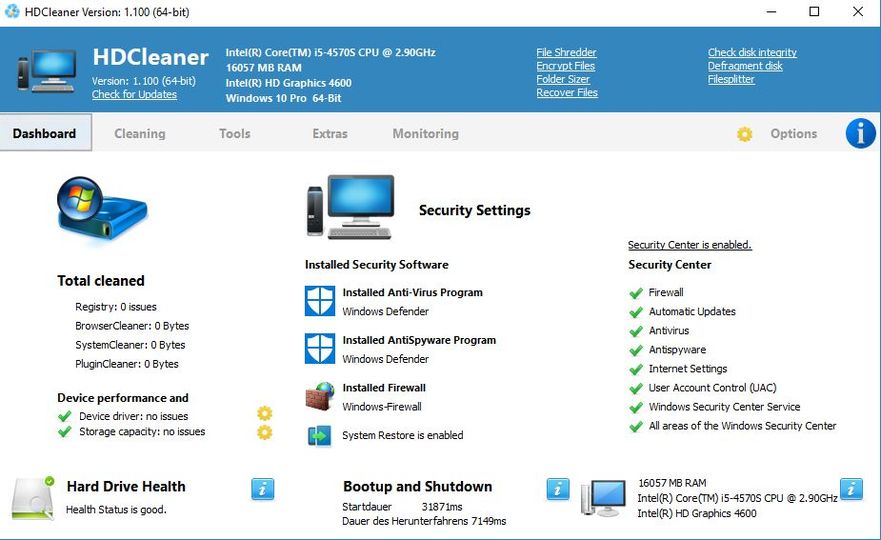 HDCleaner (64-bit portable) offers a comprehensive toolkit for system maintenance under Windows.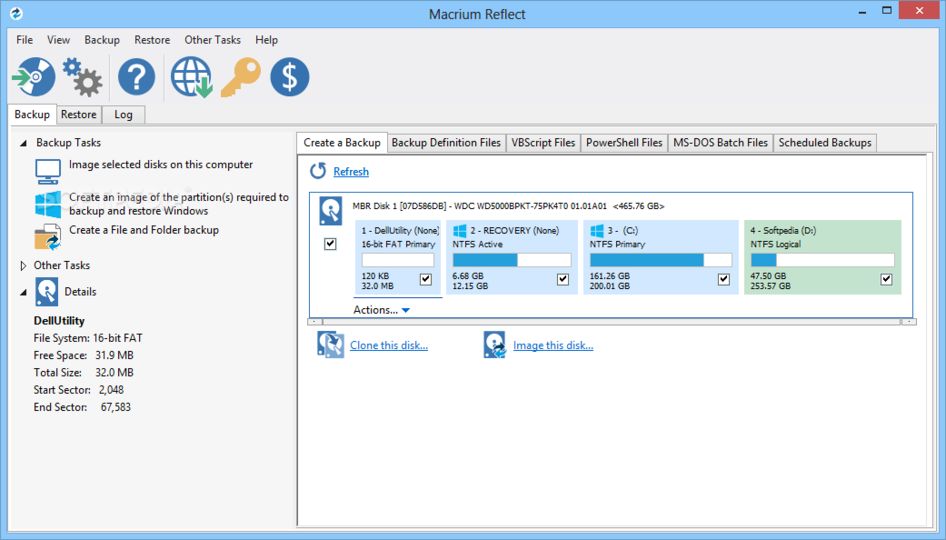 Macrium Reflect Free is a Hard Disk Imaging and File Backup Software.
Run a hardware and software inventory of all your networked PCs with this powerful audit tool.
---
Macrium Reflect is image-based backup and cloning software.
Macrium Reflect creates an accurate and reliable image of a hard disk or the partitions on the disk. In the event of a partial or complete system loss, you can use this image to restore the entire disk, one or more partitions, or even individual files and folders.
Source: Macrium Reflect Free 7.2.4440 free download – Downloadcrew
---
Learn how to make an ISO image backup of your PC's hard drive. When disaster strikes you can restore the computer from the image. I encourage you to visit MakeUseOf (see source link below) to learn about the options available on imaging a disk in Windows 7, 8.1 and 10.
Thanks to the ISO image format, it is possible to back up your entire PC. This essentially creates an exact copy of your entire drive or selected directories. You'll be able to restore the image backup should disaster strike.
These days, compared to yesteryear, there is a multitude of good options to perform a Windows Operating System, selected partitions, and even the whole disk backup (often referred to as disk imaging).
One of the newer options that I recently was made aware of is "MiniTool Shadow Maker FREE". I like the software that MiniTool develops and will be keeping an eye on (and testing) their rendition of this disk shadowing software. The purpose of this software is to provide you with an exact copy of your Windows OS that will allow you to restore your computer once a disaster occurs (and it eventually will). Disasters like a  system crash, hard drive failure, and more.
MiniTool ShadowMaker offers straightforward solutions to deal with all kinds of backup tasks, including system backup and disk backup. These backups contain exactly the same copy of all the data stored on the original disk or partition. Such backups allow you to recover your computer to the normal state when Windows works incorrectly or partition data get lost.
Main Features of MiniTool ShadowMaker
System and Disk Backup
Schedule and Event Trigger Backup
Differential and Incremental Images
Bare Metal Recovery and Universal Restore
WinPE Bootable media builder and PXE server
Password Protection and AES Encryption
---
SOURCE: MiniTool ShadowMaker Free 1.0