Always up-to-date. There is no need for signature updates.

Autorun Angel helps protect your computer from spyware (computer software that collects personal information about a user of a computer without their informed consent) and other malicious software.

This product powered on completely new NictaTech Anti-Virus Cloud Engine.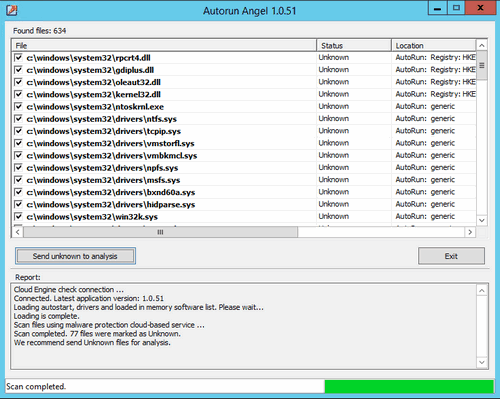 Namely that with Windows 10, you get protection by default in terms of Windows Defender. So that's fine, and you don't need to worry about downloading and installing a third-party antivirus, because Microsoft's built-in app will be good enough. Right?

Well, yes and no.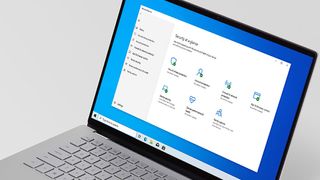 Including: Malware, Spyware, Adware, Trojans, Worms, Ransomware, Keyloggers, Hijackers, Rootkits, PUPs, Cryptominers, And many more! Professional and FREE Edition available.
Source: SUPERAntiSpyware FREE Edition
November 12, 2019
---
Today's Software Downloads:
Keep your PC safe from malware (Avira); a powerful virus and malware scanner (Emsisoft Emergency Kit Portable) and remover with an easy to use GUI; AND, an easy and comfortable way (Microsoft Windows and Office ISO Download Tool) to download genuine Windows 7, Windows 8.1 and Windows 10 disk images (ISO) directly from Microsoft's servers, as well as Office 2010, Office 2013, Office 2016, Office 2019, Expression Studio and Office for Mac.
---
Thank You for visiting
"What's On My PC"
ONGOING PROTECTION Download instantly & install protection for up to 3 PCs, Macs, iOS or Android devices in minutes! REAL-TIME THREAT PROTECTION Advanced security that helps defend against existing and emerging malware to your devices, and helps protect your private and financial information when you go online. SECURE VPN – Browse anonymously and securely with a no-log VPN. Add bank-grade encryption to help keep your information like passwords and bank details secure and private.
NEW Norton 360 Deluxe

Antivirus software for 3 Devices with Auto-Renewal
Source: Amazon – NEW Norton 360 Deluxe – Antivirus software for 3 Devices with Auto Renewal
---
c|net has put together a list of the best antivirus solutions for Windows, encompassing both free and subscription options. These picks of the best antivirus programs are a combination of recommendations from independent third-party labs AV-Test and AV-Comparatives and our hands-on testing.
Crystal Security, a cloud-based system that detects and removes malicious programs (malware), is new to me. I am currently testing the portable version and so far the interface part looks great (user friendly). The detection engine, from I am can tell, is based on data gathered from millions of participating users systems around the world to help defend against the very latest viruses and malware attacks.
Due to not being familiar with Crystal Security, at this point, I will continue to test and use it solely as a troubleshooting application to inform when the possibility of malware exists. If you are familiar with Crystal Security, I would like to hear your experience with this. I do like the idea that there is a portable (no install) option.
I do recommend that you know what you are doing when using applications, such as this; so as not to cause accidental havoc to your PC.
---
SOURCE: Crystal Security
I have known Kaspersky's Antivirus to be one of the best when it comes to computer security (however, at a price — not FREE). Soon you will be able to get a baseline version of Kaspersky's Antivirus for FREE. This new development by Kaspersky's (according to ZDNet) is apparently in light of the U.S. Government removing Kaspersky Lab from two lists of approved vendors used by government agencies to purchase technology equipment. Apparently, this is amid concerns the Russian-based company's products could be used by the Kremlin to gain entry into United States networks.
The removal of Kapersky's from the vendors list follows the accusations from US intelligence agencies that Russia hacked into Democratic Party emails, thus helping Donald Trump to election victory, despite President Vladimir Putin proclaiming his country has never engaged in hacking activities, but some "patriotic" individuals may have.
Ok, now that you have digested this, is it safe to install the free version of Kaspersky's on our home-based computer systems? Personally, I am not installing it and will stick to the free version of BitDefender; however, if you are interested in the FREE version, click on the source link below to monitor for its' release. Reportedly, the free version will rollout to the U.S. first…
If you do opt to give this a try, make sure you remove (uninstall) any antivirus software that is currently existing on your computer. Typically, to remove antivirus software, it is best practices to visit the website of the product and look for an uninstaller that will completely and safely remove the antivirus software from your PC.
SOURCE: Kaspersky's Antivirus FREE
Antivirus software, now often referred to as security (suite) software, due to the innumerable threats, come in a variety of different brands. To get an idea, check out the top ten sellers at Amazon (see source links below).
I personally use a FREE antivirus program called Bitdefender Antivirus Free Edition; however, you may feel more comfortable using one of the paid commercial versions such as reflected below.
Antivirus software was originally developed to detect and remove computer viruses, hence the name. However, with the proliferation of other kinds of malware, antivirus software started to provide protection from other computer threats. In particular, modern antivirus software can protect from: malicious browser helper objects (BHOs), browser hijackers, ransomware, keyloggers, backdoors, rootkits, trojan horses, worms, malicious LSPs, dialers, fraudtools, adware and spyware.[2] Some products also include protection from other computer threats, such as infected and malicious URLs, spam, scam and phishing attacks, online identity (privacy), online banking attacks, social engineering techniques, advanced persistent threat (APT) and botnet DDoS attacks. [source: Wikipedia]
#1: Norton Security Deluxe 5 Device PC/Mac
#2: McAfee 2017 Total Protection – 5 Devices [Online Code]
#3: Norton Security Premium – 10 Devices [Download Code]
#4: Norton Security Deluxe – 3 Devices [Download Code]
#5: Kaspersky Internet Security 2017 | 1 Device | 1 Year | Download [Online Code]
#6: Norton Security Standard – 1 Device [Download Code]
#7: Norton Security Deluxe – 5 Devices [Key Card]
#8: McAfee 2017 Total Protection-5 Devices [Key Code]
#9: Webroot Internet Security Complete 2017 | 5 Devices | 1 Year | PC [Download]
#10: Webroot Antivirus 2017 | 3 Devices | 1 Year | PC [Download]
My recommendation to anyone needing antivirus protection is BitDefender FREE… An easy installation that will quietly monitor (and scan) your system in the background with no intervention on your part (zero configuration). After installing, it is recommended that you register your FREE version via an email account. I have been using BitDefender FREE for approximately 2 years and can attest to its' performance (and detection capabilities)…
"Bitdefender Antivirus Free Edition uses a combination of Cloud scanning and behavioural analysis to detect new or unknown threats that other antiviruses miss".