All switches are easily accessible, choose a switch and click GO and the results are displayed in colour for easy reading. Font colours can be changed from the window menu.
Source: RediSoft – ipconfig GUI
Good rating on this router that looks like a spaceship…
Speedefy AC2100 Smart WiFi Router
Compatible with all major cable internet providers: Including certification by Xfinity by Comcast, COX, and Spectrum. NOT compatible with Verizon, AT&T, CenturyLink, DSL providers, DirecTV, DISH and any bundled voice service.
WifiInfoView scans the wireless networks in your area and displays extensive information about them, including: Network Name (SSID), MAC Address, PHY Type (802.11g or 802.11n), RSSI, Signal Quality, Frequency, Channel Number, Maximum Speed, Company Name, Router Model and Router Name (Only for routers that provides this information), and more…
Source: NirSoft – WifiInfoView
Directory Monitor can be used for the surveillance of directories and/or network shares and will notify you of file changes, access, deletions, modifications, new files and inactivity in real-time. Users and processes making the changes can also be detected. Directory Monitor also provides text logs, automation via script/application execution, emailing, writing to a database, sound notifications, printing and more.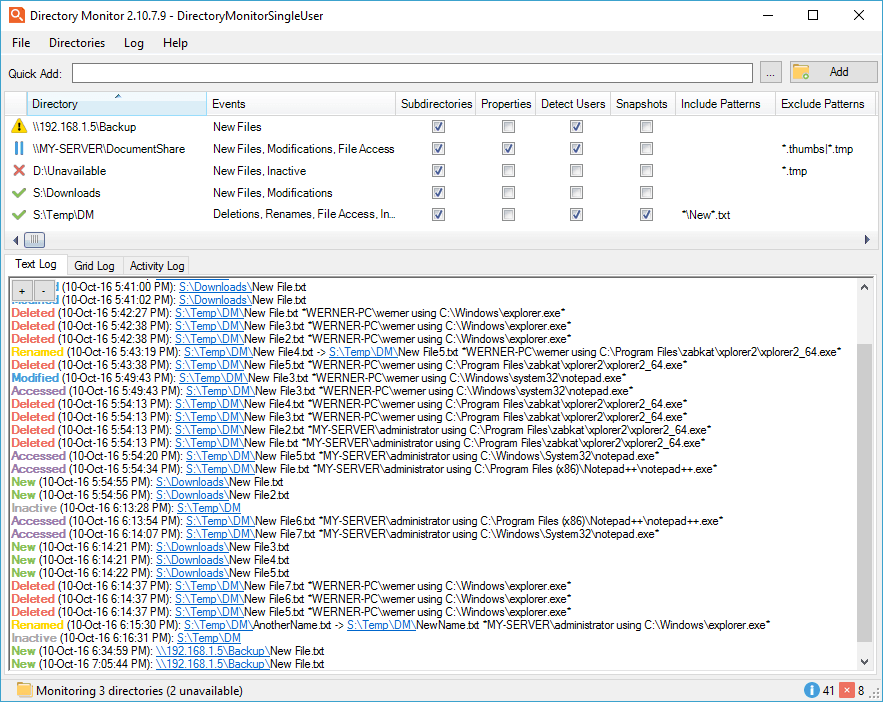 Source: Directory Monitor
It means that your computer doesn't have a valid IP address and, therefore, cannot access the internet.
Network Cell Info can help troubleshoot your reception, and connectivity problems while keeping you in the know about your local cell carrier radio frequency landscape. Network Cell Signal & Wi-Fi Info also includes a one-tap Wi-Fi/mobile internet performance speed test tool. Take a speed test to verify your internet performance including download, upload, ping, and jitter test results.
Source: Google Play Store (Android) – Network Cell Info Lite – Mobile & WiFi Signal
How far can the radio signal from a cell tower travel? In a best case scenario, given a clear line of sight, no obstructions, ideal atmospheric conditions, and a powered-up cell tower, a normal phone has enough power to communicate with a tower that's about 45 miles away. But, a more real world maximum is typically going to be 22 miles or fewer.
Computers, regardless if they're Macs or PCs, can all connect to the same network. Once two systems are on the same network, they can easily communicate…