Follow the link below to get good instructions on how to create a form in Google Forms…
The high-end phone of 2020 from Google is breaking away from their last few typical Pixel phones. Instead of delivering best in class specs and hardware, Google is opting for something a little more reasonable at the trade-off of a cheaper price tag.
Shared by Roland Quandt (a leaker with a good track record) on Winfuture.de, the specs suggest that the Google Pixel 5 might not be substantially better than the Pixel 4a 5G.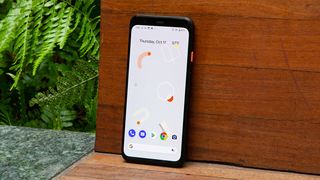 To make it easier for viewers to understand the data, Google has also included color coding:
Grey: Less than 1 case
Yellow: 1 – 10 cases
Orange: 10 – 20 cases
Dark orange: 20 – 30 cases
Red: 30 – 40 cases
Dark red: 40+ cases
Being more of a "phone number management" service than a typical internet phone service, Google Voice does a lot more than let you make free phone calls.
Learn How To Make Free Phone Calls With Google Voice @ Lifewire