In the fight between a Google Chrome OS-powered Chromebook and a Microsoft Windows PC, it boils down to cost versus convenience.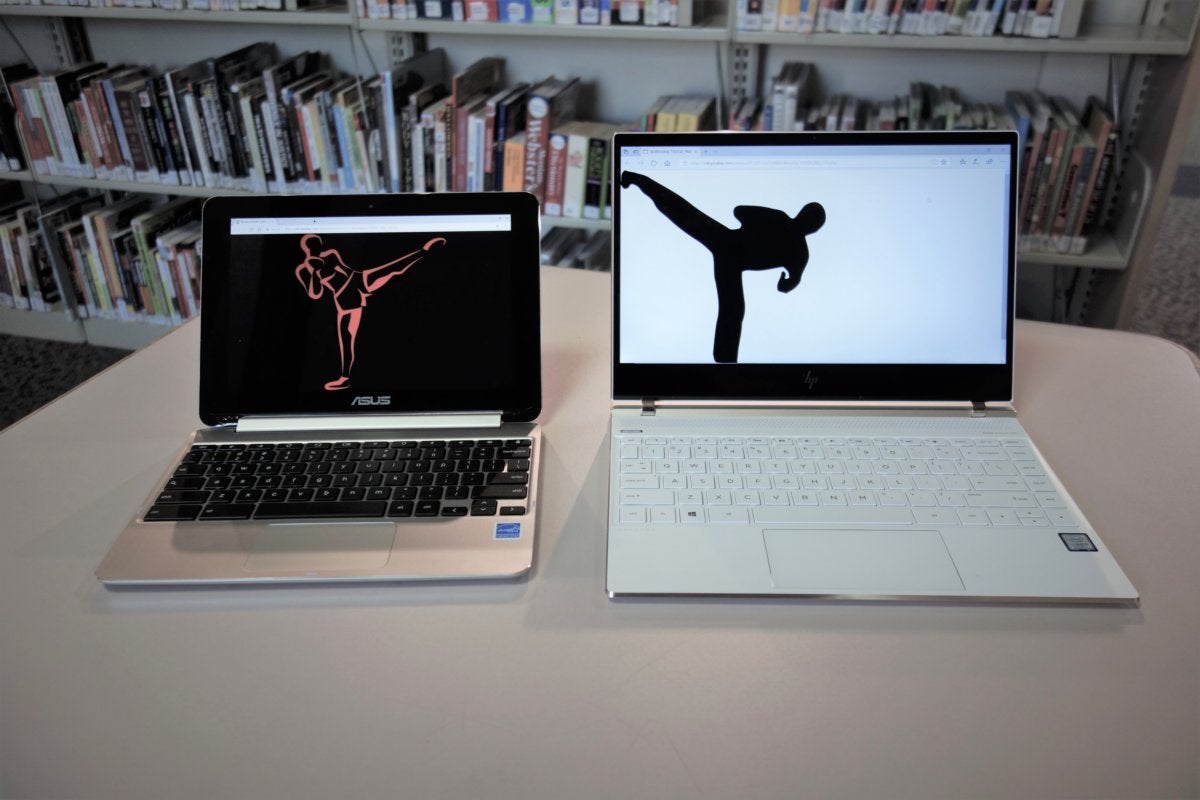 Google is positioning this new Windows app support in Chrome OS as a big incentive for enterprises considering switching employees over to Chromebooks.
CHROMEBOX 3-N017U features an Intel Celeron 3865U Processor with 4GB DDR4 Memory, Gigabit LAN, 802.11AC Wi-Fi and 32GB M.2 SATA SSD…
Source: Amazon – ASUS CHROMEBOX 3-N017U Mini PC with Intel Celeron, 4K UHD Graphics and Power Over Type C Port
If you own a Chromebook that is Linux compatible (and have the Linux OS turned "on"), you may want to install the FREE (2018) version of Softmaker FreeOffice. Softmaker FreeOffice is very compatible with Microsoft Word, Powerpoint and Excel. For home-based computer use, you cannot beat the price = $0 … What I like about FreeOffice is the simplicity and the fact that you can install it on your Chromebook (and on Windows and Android devices).
Continue reading "How to Install Softmaker FreeOffice 2018 on your Chromebook" →
Chromebooks are supposed to come with sufficient, built-in security. But is that really true? Can you use a Chromebook without having to think twice about general cybersecurity and anti-malware protection in particular? Or do you need Chromebook antivirus? Let's have a look first at which security features are pre-packed in ChromeOS.
Continue Reading @ Malwarebytes Labs
Here at "Tech News for Everyone", I recently re-purposed an old Windows based laptop and turned it into a Chromebook (that works great)… Follow the source link below to learn more on how to do this.
Source: Android Police – Working from home? Get the most out of your old laptop by turning it into a Chromebook