Featured Download
PeaZip 8.2.0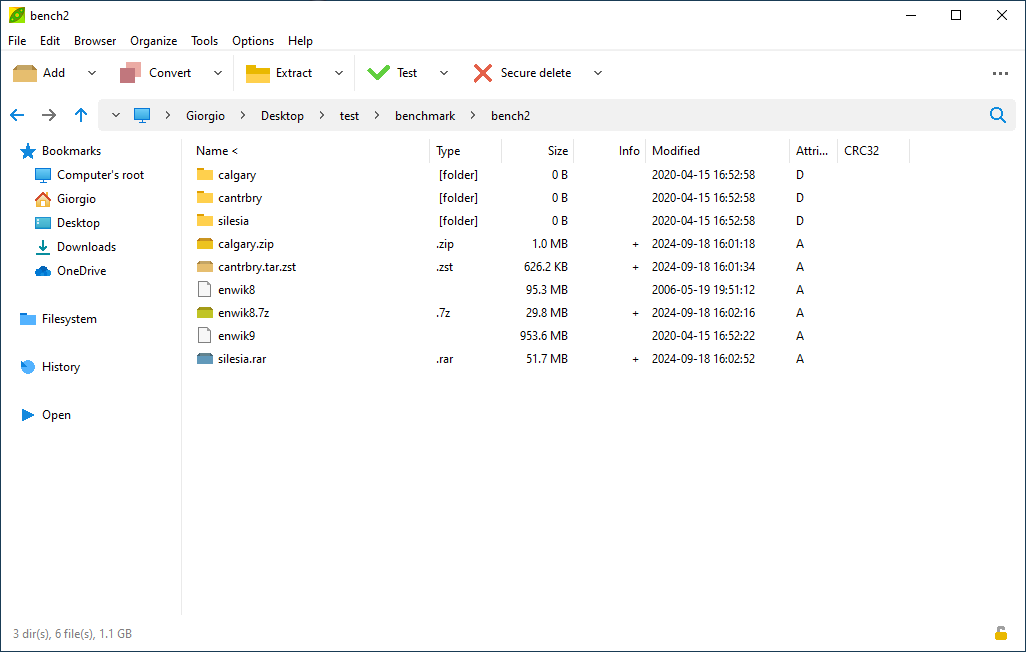 PeaZip is a free file archiving application (file compression, rar opener,...), cross-platform Open Source free alternative to WinRar, WinZip and similar software for Windows & Linux.
---
Featuring daily software downloads from reputable and safe software review sites. A great majority of these software applications are windows based and many are FREE …
---
Today's Downloads
SyMenu is a customizeable menu launcher that allows to organize and find your portable applications in a quick and easy way. Moreover, it can automatically link any application residing on host PC. Any linked item (SyItem) can be organized in a hierarchical structure with colorful folders and found with the internal search tool. The Standard […]

DesktopOK contains a host of beneficial Windows interface tweaks. The program can save the current icon view by resolution and make it easy to swap between views, showing all saved view formats in a list. Other tools include basic screenshots, the ability to force-close programs, color tool, volume and more: Interface tools include reducing clutter […]

WinScan2PDF is a very small program for scanning documents and saving them on your computer as a PDF by using any installed scanner.
Portable program to scan documents and save them on your computer as a PDF. 2021-10-19

Create a Multiboot USB Flash Drive containing multiple operating systems, antivirus utilities, more. 2021-10-18

Free easy-to-use accounting software designed for business but can be used for personal accounting as well. 2021-10-18

Free software to securely erase hard disks and other media. 2021-10-18

Free portable audio tool to make your own ringtones from MP3s. 2021-10-18
VSDC Free Video Editor is a video editing application that offers more than a standard set of tools. With VSDC Free Video Editor you can carefully edit video files using numerous visual and audio tools. It offers rich functionality wrapped aro…

FileZilla Client is a fast and reliable cross-platform FTP, FTPS and SFTP client with lots of useful features and an intuitive graphical user interface. Among others, the features of FileZilla include the following: Easy to use Supports FTP, FTP…

FileZilla Client is a fast and reliable cross-platform FTP, FTPS and SFTP client with lots of useful features and an intuitive graphical user interface. Among others, the features of FileZilla include the following: Easy to use Supports FTP, FTP…
Sandboxie is a sandbox-based isolation software for 32-bit and 64-bit Windows NT-based operating systems. It creates a sandbox-like isolated operating environment in which applications can be run or installed without permanently modifying local & mapped drives or the windows registry. An isolated virtual environment allows controlled testing of untrusted programs and web surfing.

Sandboxie is a sandbox-based isolation software for 32-bit and 64-bit Windows NT-based operating systems. It creates a sandbox-like isolated operating environment in which applications can be run or installed without permanently modifying local & mapped drives or the windows registry. An isolated virtual environment allows controlled testing of untrusted programs and web surfing. The Plus […]

HDShredder is the ideal tool for erasing entire hard disks and other media. HDShredder works independent of partition layout, file system, and operating system. It also works with proprietary formats which otherwise would be unaccessible.HDShredder Basic Edition, HDShredder Standard Edition, HDShredder Professional Edition offer extended features. The Free edition allows to securely erase hard disks […]
TaskbarGadgetLT displays a set of mini-programs across your taskbar. TaskbarGadgetLT provides you with real-time monitoring for computer parameters like HDD & SSD, CPU, RAM, GPU, Network, Battery, Radio, Volume, and Weather. [License: Freeware | Requires: 11|10 | Size: 2.83 MB ]

TaskbarEffectLT allows you to create taskbars with constantly and smoothly changing colors. If you are looking to change up the feel of your desktop as a whole, TaskbarEffectLT will make the process a breeze. [License: Freeware | Requires: 11|10 | Size: 2.50 MB ]

Restore files which are deleted from the recycle bin…. [License: Freeware | Requires: 11|10|8|7 | Size: 167 KB ]
Since the 2000s, DAEMON Tools Pro is known as powerful and professional emulation software to work with disc images and virtual drives. Times change, but DAEMON Tools Pro 2021 latest remains a fan-favorite imaging tool. Meet its new version with…

MySQL Workbench is a unified visual tool for database architects, developers, and DBAs. MySQL Workbench provides data modeling, SQL development, and comprehensive administration tools for server configuration, user administration, backup, and much more….

MiniTool Power Data Recovery Free Edition is an easy-to-use and all in one free file recovery software for home users. With this most effective free file recovery tool, you do not need to have a technical background to use it. All the data recovery steps…
Produce a PDF document from just about any Windows application

Completely uninstall unwanted programs in minutes

Easily create bootable USB drives from ISO images
RSS Error: WP HTTP Error: cURL error 60: SSL certificate problem: certificate has expired