Featured Article
Everyone's least favorite office appliance is bound for the trash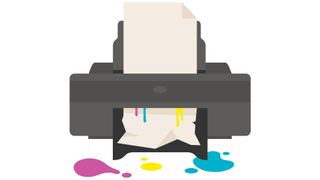 Demand for printers has been in steady decline for years, but the pandemic caused printing volume to drop off a cliff, new data shows.
According to a report from analyst firm IDC based on a poll of 4,700 full-time employees, the number of pages printed from home and office devices fell by a massive 14% last year as a result of the shift to remote working. >>> CONTINUE READING @ Tech Radar
---
Featuring top news feeds, tutorials, tech deals, software & app reviews from leading internet technology sources …
---
Today's Tech Headlines
RSS Error: WP HTTP Error: A valid URL was not provided.
---