Yesterday I posted the article, "A Microsoft Office Alternative That Is Totally FREE…" and I received comments suggesting some alternatives that you may want to explore. If you know of additional alternatives to Microsoft Office, feel free to use the comment section to add your suggestions.
I have installed and experienced each of the software options below. All three are good options that will save you the cost of subscribing to a long term software option like Microsoft Office. As I mentioned in my previous post, it is a matter of personal preference and circumstance. If Microsoft Office is the core product required in your workplace or school, then purchasing Microsoft Office for home is a good choice (and makes sense). If you are in a situation where Microsoft Office plays no role in what you are doing in life, then any of the choices below are good choices.
To prove my point… I managed a network in a government agency where the core product I used and installed on all the PC's was Microsoft Office. When I retired, I stopped using Microsoft Office (to save myself money) and now use one of the FREE options below. Many people get hooked on that they "have to install" Microsoft Office or their world will fall apart.
Also, just to point out, if you set up a FREE Microsoft Outlook account with Microsoft, you can use the FREE online watered-down versions of Word, Excel, and Powerpoint that works quite well. Oh, don't forget you also have Google Docs…
THREE FREE MS-OFFICE
SOFTWARE ALTERNATIVES
---
LibreOffice – LibreOffice includes several applications that make it the most versatile Free and Open Source office suite on the market: Writer (word processing), Calc (spreadsheets), Impress (presentations), Draw (vector graphics and flowcharts), Base (databases), and Math (formula editing).

---
WPS Office – Your dream solution for a low-budget, no-commitment, (cross-platform) free productivity office suite. The smallest size office suite consisting of Writer, Presentation, and Spreadsheets.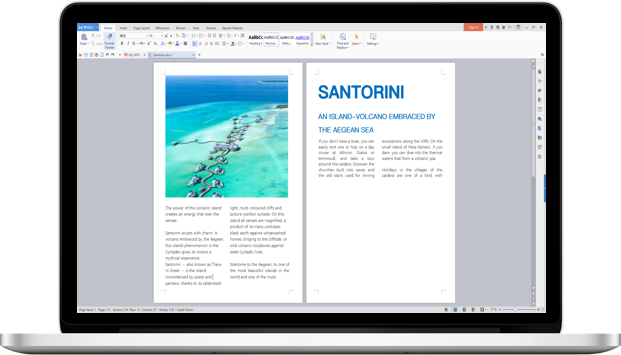 ---
FreeOffice – is a complete Office suite with a word processor, a spreadsheet application and a presentation program – all compatible with their counterparts in Microsoft Office.
---
Thank You for visiting
"What's On My PC"