November 30, 2019
---
Today's Thoughts From Rick – "Two Multi-Tools Priced Just Right For Every Day Carry (EDC)"
One of my "likes" in life are multi-tools. You know, those tools that consist of multiple implements that open up into pliers. As a tech type person, who is a multi-tasker, I have to have a tool in my pocket that is a symbol of what I am about. In my case, that tool has to be able to perform tasks that a normal size tool would perform; must fit comfortably in my pocket (or in a sheath); must be of good build and reputation; and, must be at a cost point level that it can reasonably be replaced if lost. To keep this post short, I will jump right in and point you to the Gerber Suspension NXT and the Leatherman Wingman that meet the criteria I have reflected. You can do a Google or YouTube search on both to get a good hold on what people like or dislike; but, to go right to the point, I own both of them. Between the two, I like the Gerber Suspension the best due that all of the implements are on the exterior side of the tool and all of the implements lock into place. The Leatherman Wingman, I especially like the scissors and the box/package cutter over the Suspension. Both of these tools are not "top of the line" in their product categories; but, they are made by top-level manufacturers (Leatherman and Gerber); are specifically made with belt-clips for EDC (Every Day Carry); and, are reasonably priced (click on links below for quick review and pricing). You will not go wrong with either of these tools…
---
Today's Tech News Briefs:
To light your way through the rest of the season, here is a guide on some of the most sinister scams this year, as well as what you can do to protect yourself; Windows 10 news recap: Windows 10 version 1903 and 1909 upgrade blocked on PCs running some old anti-virus, Windows Terminal gets updated, and more; AND, Leaving leftovers out too long linked to spike in food poisonings, CDC says…
---
Today's Software Pick:
Everything – Locate files and folders by name instantly. I have found this search utility to be much faster than the search option that is built into Windows. Can install or use as a portable app.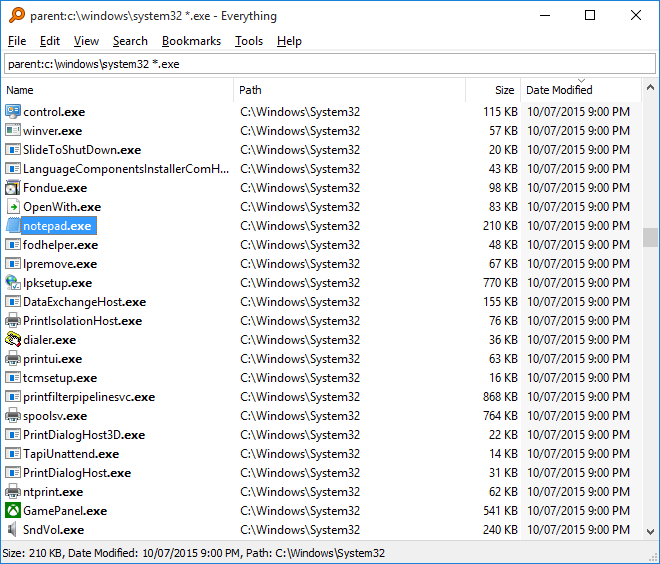 ---
Today's Android Pick:
Shouter

 What the app can do :-
Notification reading. (jellybean(4.3) and above)
Caller name announcement while the phone is ringing.
Missed calls announcement if you get a missed call.
Text messages reading.
Time announcement at user-defined intervals.
Battery status announcement
Device charging states announcement
Voice reminders
---
Today's "How To" Pick:
How to restore your apps and settings to a new Android phone – Whether you're upgrading to a new device or are resetting your phone, it's incredibly easy to restore your apps and settings. Google automatically backs up information like contacts, calendar entries, call logs, texts, Do Not Disturb settings, and more to the cloud, allowing you to pick up from where you left off. Here's how you can restore your apps and settings when moving to a new Android phone… Continue Reading @ Android Central
---
Today's Amazon Deal (don't know how long this deal will last):
Black Friday, done and gone… Now comes Cyber Monday… Follow the Cyber Monday deals at Amazon by clicking on the links below…
---
Thank you for visiting
'What's On My PC'