November 22, 2019
---
Today's Thoughts From Rick (Google is retiring "cloud print" in 2020): 
Do you use Google's "Cloud Print" service that allows you to print a document to your printer from anywhere on the internet from any device?  I do; AND, get this, Google is dumping the widely used service at the end of 2020. Google announced that Cloud Print has been in beta since 2010 and it will no longer be supported as of December 31, 2020. They are recommending that users migrate to other options. Maybe it is time for "Cloud Print" to go away; but, Google has a running history of dumping services they create and this announcement just added to my "do not trust Google list".
---
Today's Tech News Briefs:
Qualcomm (QCOM) President Cristiano Amon claimed that the successor to the present-time 4G LTE wireless connectivity (known as "5G") is about to be up and running in all major areas by 2020; T-Mobile said Thursday that hackers gained access to the personal information of some prepaid wireless customers, including their names, phone numbers, and account information; AND, Microsoft is touting Application Guard as a defense against Office 365 macro viruses; but, will it truly prevent viruses in Word, Excel or PowerPoint documents?
---
Today's Software Pick:
TreeSize Free – Tells you where precious disk space has gone. Use the treemap to keep an eye on your disk space. Besides German and English, TreeSize Free can be installed in Chinese, Czech, Dutch, French, Italian, Japanese, Portuguese, Russian, Spanish, Swedish, and Ukrainian.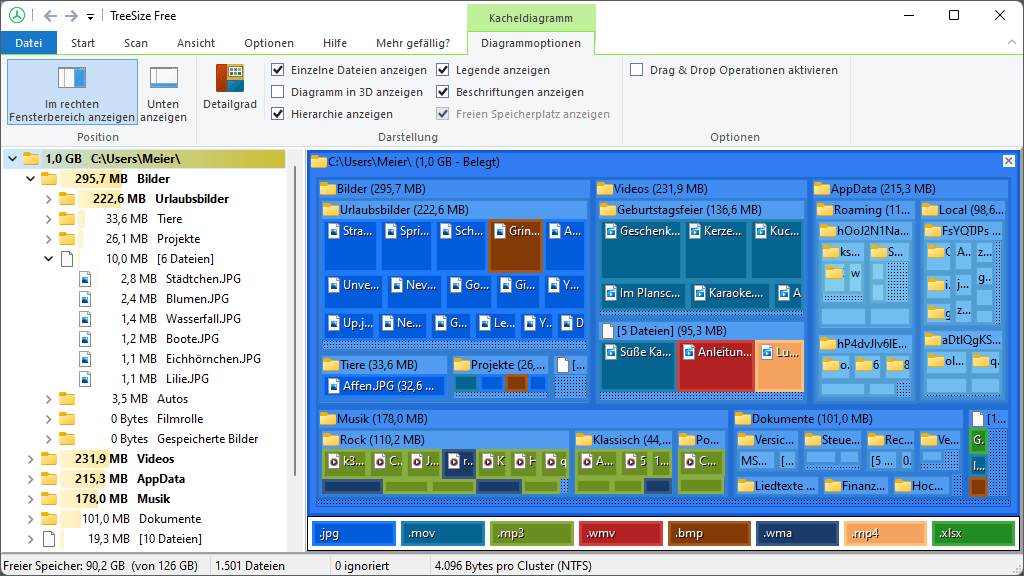 ---
Today's Android Pick:
EAS (Easy App Switcher) – A "What's On My PC" top choice. This app allows you to switch to last, recent and favorite apps easily.
---
Today's "How To" Pick:
How Do I Reformat and Reinstall Windows?
by Leo A. Notenboom
Reformatting a machine and reinstalling everything to start over is typically a five-step process.
Back Up

Take an image of the existing machine, if possible. This saves all current content in case you want it later.

Reformat the hard disk

While "reformatting" refers to a specific operation, in this situation, it refers to any technique used to erase or overwrite everything on the hard disk.

Reinstall Windows from scratch

This typically means booting from a Windows setup disk and letting the setup program do its thing.

Reinstall applications

Windows on its own isn't enough; you'll want to reinstall additional software. We won't cover that step here, since it varies dramatically depending on what applications you use.

Recover your data

You can do this either from the backup image we started with in Step 1, or from other sources, depending on how you organize your data.
---
Today's Amazon Deal (don't know how long this deal will last):
Get the Amazon Fire HD 10 (10.1″ 1080p full HD display, 32 GB) at $50 off the regular price. These are great tablets for the price…
---
Thank you for visiting
'What's On My PC'