November 20, 2019
---
Today's Thoughts From Rick (RVing In Fringe Cell Reception Areas):
I just got back from camping in my RV where cell phone reception is (was) near non-existent. If you notice, I used the term "was". Approximately 1 1/2 years ago I purchased a 3G/4G cell phone booster from Amazon (SolidRF SOHO4G Cell Phone Signal Booster). This particular booster has worked well for me by boosting that near "non-existent" signal to the point that I can easily make phone calls, browse the internet, and stream data (i.e. online TV, Youtube, etc…). Without getting into great detail, if you are in an area where there is a weak signal, these boosters will work. In my case, the signal was so weak, I could not make any calls (no bars); however, occasionally I would briefly get intermittent weak signals. Just make sure you do your homework and make sure the booster you buy is compatible with your cell phone service provider. SolidRF is a good choice, as well as weBoost.
[comments]
---
Today's Tech News Briefs:
How hackers hijacked Android phone cameras without anyone knowing; Many cord cutters are choosing antennas to watch OTA TV for free; AND, The AI-powered feature that currently tries to complete phrases and sentences for you in Gmail, is also coming to G Suite's Google Docs soon.
---
Today's Software Pick(s):
PicPick – A full-featured screen capture tool, Intuitive image editor, color picker, color palette, pixel-ruler, protractor, crosshair, whiteboard and more.
TeamViewer – Remotely access, manage, and support computers, mobile devices, network machines, and more — from anywhere, anytime.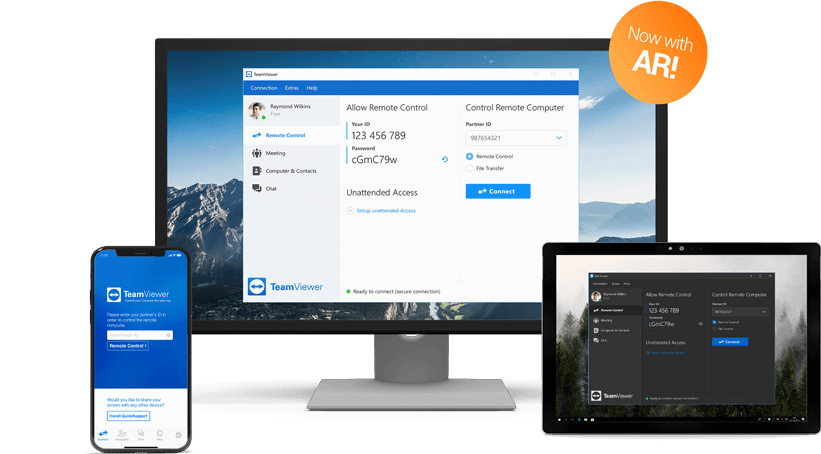 ---
Today's Android Pick(s):
Nova Launcher – A powerful, customizable, and versatile home screen replacement. Nova brings advanced features to enhance your home screens, but still remains a great, user-friendly choice for everyone. Whether you want to completely overhaul your home screens or are looking for a cleaner, faster home launcher, Nova is the answer.
---
Today's "How To" Pick:
How To Turn On Tab Freeze To Reduce Chrome Memory Usage – If you are one of those users who keep open dozens of tabs in Chrome, you will be happy to know that there is a new feature introduced in Chrome to reduce memory usage when have you have multiple inactive tabs.
The new tab freezing feature in Chrome, when enabled, automatically freezes open tabs (open webpages) that are inactive for 5 minutes.
---
Today's Amazon Deal(s):
Lenovo 100E Chromebook 2ND Gen Laptop
OneSpace Basics TV Stand with Steel Frame and Tempered Glass (Silver/ Black)
---
Thank you for visiting
'What's On My PC'