FastCopy is a file copy and synchronization tool with a variety of available extras. It uses different strategies (multi-threading, buffering) to help ensure maximum device throughput, as well as optional verification to make sure data is transferred correctly. It does not use the system cache, so other processes do not get bogged down during the copy process and a speed setting is also available, including pause. It supports Unix-style include/exclude wildcards filters.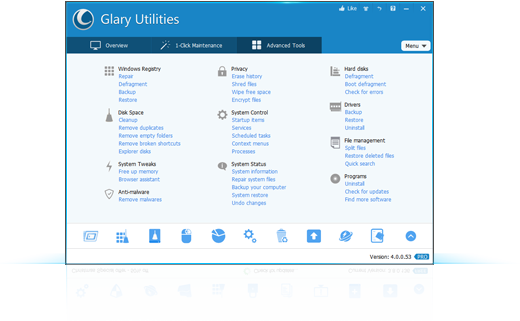 Glary Utilities offers numerous powerful and easy-to-use system tools and utilities to fix, speed up, maintain and protect your PC. It allows you to clean common system junk files, as well as invalid registry entries and Internet traces. You can manage and delete browser add-ons, analyze disk space usage and find duplicate files. You can also view and manage installed shell extensions, encrypt your files from unauthorized access and use, split large files into smaller manageable files and then rejoin them. Furthermore, it includes the options to optimize memory, find, fix, or remove broken Windows shortcuts, manage the programs that start at Windows startup and uninstall software. Other features include secure file deletion, an Empty Folder finder and more.
Lock down your files with one of the most secure forms of cryptography.
---